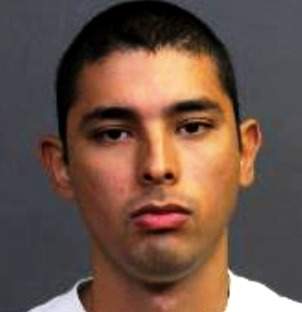 A Los Angeles County Sheriff's deputy, Jovanni Argueta, has been arrested for allegedly meeting a girl online when she was 12 and rendezvousing with her over the next year for sexual acts on and off the campus of her Costa Mesa middle school, according to the O.C. Weekly.
The Los Angeles County  Sheriff's department said it assisted the Costa Mesa Police Department with the arrest of 26-year-old Argueta in Whittier on Wednesday, according to ABC News.
Argueta met the Costa Mesa Middle School girl, who is now 13, last year through an online fantasy computer game site. Argueta reportedly performed sexual acts on the girl, and met her numerous times on and off campus, according to the O.C. Register.
The investigation began after Costa Mesa Middle School staff called police Oct. 22 to report a man on campus whom they didn't recognize, Lt. Greg Scott said. Detectives were able to identify the man as Argueta and uncover the allegations of abuse, the department said in a statement, according to the L.A. Times.
Argueta was hired by the Los Angeles County Sheriff's Department in August of 2013, Los Angeles County sheriff's officials said in a written statement. He worked at a men's jail facility, according to the Whittier Daily News.
He was immediately relieved of duty, pending the outcome of the criminal investigation according to a statement by the L.A. County Sheriff's Department.
Argueta was released from jail on $100,000 bail, according to NBC News.
Anyone with information about Argueta's alleged sexual escapades with minors should call Costa Mesa Police investigators at 714-754-5281.