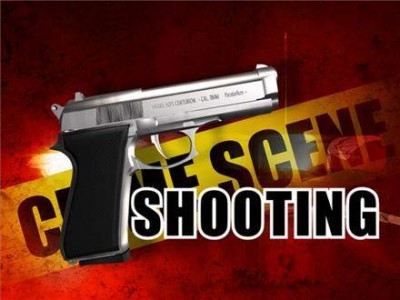 An unidentified man was shot through the cheeks while driving his white Lexus SUV on Sunday night, at around 10 p.m., with is wife and child in the vehicle, at the 11200 block of Westminster Blvd., in Garden Grove, in Little Saigon, according to the O.C. Register.
The man was badly wounded and appears to have been the victim of a possible street racing feud, according to Garden Grove Police.
The told the police that he realized he was injured when he heard gunfire and found that he was bleeding from his face.
The victim passed North Newhope Street when he saw two vehicles racing toward him. Then he heard the gunshot.
The other vehicles took off and the unfortunate driver was not able to provide a description of the other drivers or the shooter.  He did say that one of the vehicles was a newer white Cadillac SUV.
The man's wife was in the car's front passenger seat and his 10-year-old son was in the backseat.  They were not injured.
The victim is expected to survive but he may need surgery.
A police statement identified the victim as "a regular, family man kind of guy, no gang ties and nothing suspicious."
Police investigators believe that six shots were fired. However they found only one bullet casing in the street.
The incident happened near the Garden Grove Plaza, the Mall of Fortune and Morningside Elementary School.
The Garden Grove Police are asking witnesses or anyone with information about the incident to contact them at at 714-741-5704.