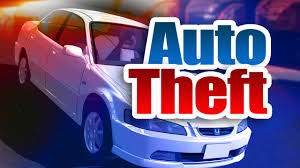 A car thief took a gold 1996 Honda Accord today at around 2:45 p.m., from the Target parking lot at the 3300 block of South Bristol St., according to the O.C. Register.
Ordinarily the thief would have probably gotten away with it but not this time.  He took a car that was equipped with a LoJack device.
SAPD police officers were able to track the stolen Accord, by following signals emitted by the car's LoJack device.  The signals led them to a parking lot at the Westfield MainPlace Mall.
The police pulled over the stolen Accord and arrested the unidentified male driver, at 4:16 p.m., without incident.
The car thief turned out to be on parole, due to a firearm violation.  He was not armed when he was arrested.
The Accord was returned to the owner in good condition.
The Accord was stolen in Santa Ana's Ward 4, which is represented by Councilman David Benavides.