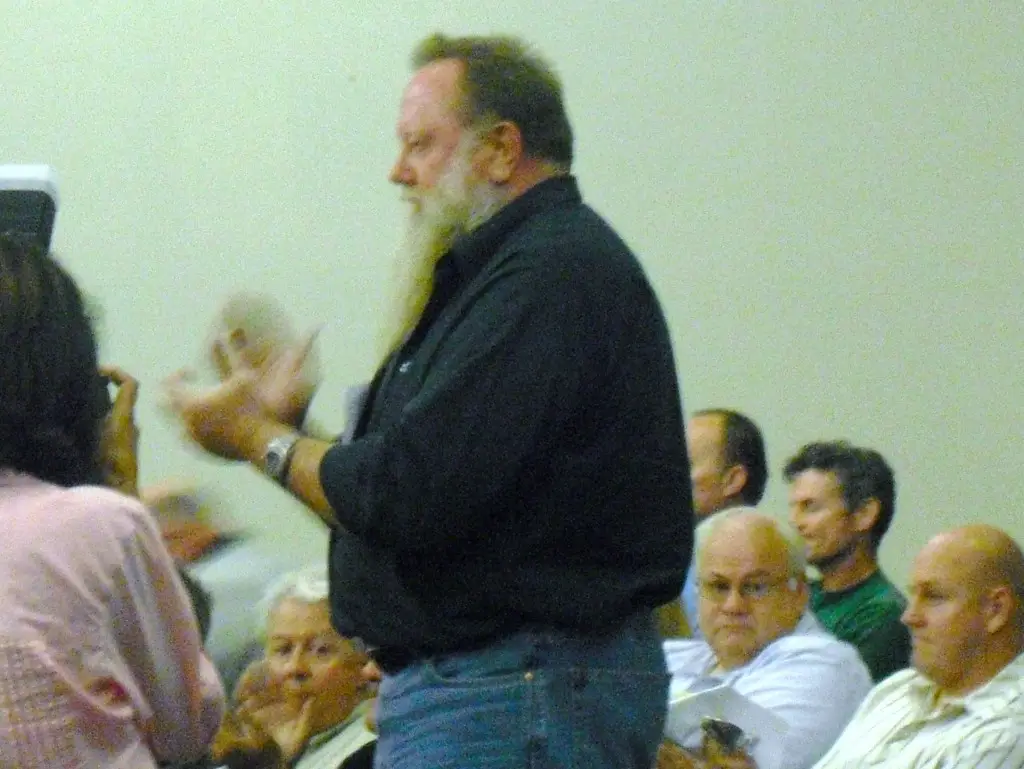 Can you believe it?  The O.C. Register is filing for bankruptcy again – after losing a huge court case and having to pay past due invoices to the tune of over $600K to a printer, according to the OC Weekly.
But there is far more to this story – developer Mike Harrah, who has been scrambling to find tenants for his proposed One Broadway Plaza office tower, is joining Rich Mirman, the CEO and Publisher of the O.C. Register and the Riverside Press-Enterprise in a bid to by the company's assets.  Here are a few excerpts from the Freedom Communications press release about Mirman and Harrah's gambit:
Freedom Communications, Inc. announced today that local investors led by Rich Mirman, Freedom's CEO and Publisher of The Orange County Register and The Press-Enterprise, is initiating a bid to purchase the assets of the company. Mirman will expand his investment stake as a principal owner, and continue to oversee day-to-day operations of the company.

Mike Harrah, owner of Santa Ana-based development and real estate firm Caribou Industries, will be among the primary investors participating in the bid. Harrah began his career as a developer in Riverside, and has been instrumental in the growth and revitalization of businesses in Orange and Riverside counties.
If this deal goes through the clear winner will be Santa Ana Mayor Miguel Pulido, who has been a friend and ally of Harrah for many years. The Register has been wishy-washy about Pulido but you can bet that will change if Harrah is at the helm as their co-owner.
And Harrah could win big too as he could move the Register's offices to his new office tower.  The Register already sold their existing building – to Harrah. They don't need the printing presses at their Santa Ana location as they acquired duplicate presses when they bought the Press-Enterprise.  Selling their existing building to Harrah allowed them to pay off the loans they took out to buy the Press-Enterprise in the first place.
"I believe very strongly in preserving the leading voice for news and information in Orange County and the Inland Empire," Harrah said. "By investing in Freedom, we are investing in the future of our community."
Good for the community?  Maybe.  Good for Harrah?  You bet.  And he could make an even bigger fortune now that the City Council is allowing dilapidated office towers in Downtown Santa Ana to be converted into condos – without having to contend with the city's affordable housing ordinance.  Harrah can move the office tenants to his new tower and then buy the office towers and remodel them into condos.  He will win in both cases.
Harrah may also be buying up land next to the proposed streetcar that will connect DTSA to downtown Garden Grove.
Newspapers are dying but Harrah could still benefit from being able to control the spin going forward.  As will Mayor Pulido.  The losers will be the City Council members who oppose Pulido.  They will now have to deal with a local newspaper that will be promoting Pulido and his allies for years to come. Unless someone else buys the crumbling O.C. Register…