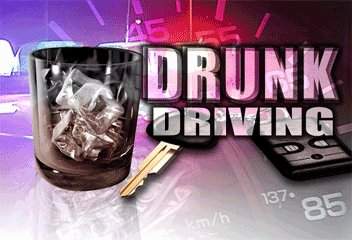 Irvine Police Department Press Release
FOR IMMEDIATE RELEASE, PRESS RELEASE: #01-27-15
Subject: Man Arrested for Manslaughter Following Single-Vehicle Collision
Contact: Farrah Emami, Public Information Officer, 949-724-7112, FEmami@cityofirvine.org
IRVINE, CA – A male driver is in custody following a single-vehicle traffic collision, in which his passenger was killed. Colin Selsted, 27, Irvine, has been arrested on charges of gross vehicular manslaughter while intoxicated and felony driving under the influence.
At approximately 10:55 p.m. on Jan. 26, 2015, Selsted was driving a Volkswagen hatchback on Shady Canyon Drive near Cloverfield with a 23-year-old female passenger, Devon Williams, in his vehicle. The vehicle left the roadway before overturning and coming to rest in a landscaped area on the side of the road.
The Irvine Police Department (IPD) and Orange County Fire Authority (OCFA) responded to the scene. Selsted was transported to an area hospital with minor injuries. At the time of the collision, he displayed objective symptoms of intoxication.
Williams had to be extricated from the vehicle by OCFA and was transported to an area hospital with life-threatening injuries. She succumbed to those injuries this evening, Jan. 27, 2015.
The investigation by the IPD Major Accident Investigation Team is ongoing.
Anyone with information regarding this collision is asked to contact IPD Detective Cherney at 949-724-7024.
###
IRVINE POLICE DEPARTMENT
One Civic Center Plaza, Irvine, CA 92606
(949) 724-7000 www.irvinepd.org
"Working In Partnership with the Community"
INTEGRITY – QUALITY SERVICE – ACCOUNTABILITY – RESPECT
Since its incorporation in 1971, Irvine has become a nationally recognized city, with a population of 242,651, spans 66 square miles and is recognized as one of America's safest and most successful master-planned urban communities. Top-rated educational institutions, an enterprising business atmosphere, sound environmental stewardship, and respect for diversity all contribute to Irvine's enviable quality of life. This family-friendly city features more than 16,000 acres of parks, sports fields and dedicated open space and is the home of the Orange County Great Park – the first great metropolitan park of the 21st century. For more information, please visit cityofirvine.org.
###