On Sunday, three people from Lancaster decided to go on a crime spree at the Spectrum, according to the Irvine Police Department.
Lancaster is 80 miles north of the city of Los Angeles and it is separated from L.A. by the San Gabriel Mountains.
After stealing $700 worth of clothing from two stores, they departed with their stolen goods and eight-year-old child. Like a well-oiled machine, the Irvine Police Department's Spectrum Officers went to work. Within minutes, the eagle-eyed patrol officers stopped the trio before they got onto the freeway.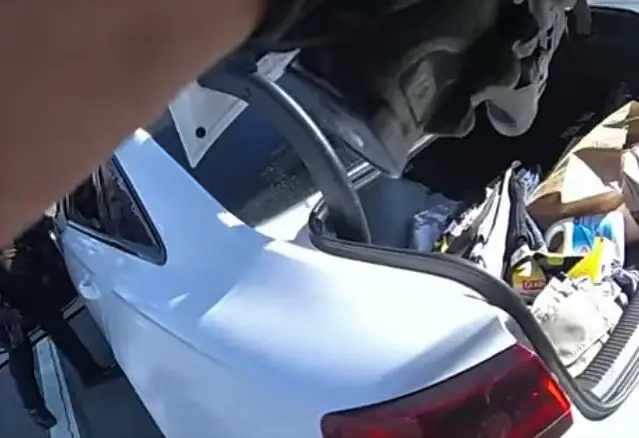 Officers recovered the loss from the Spectrum and an additional $1,000 in property taken from a nearby mall.
Jahtasha Janay Thrower, 28, Tyler Joelene Divens, 30, and Irish Renee West, 27, were arrested on a grab bag of charges such as conspiracy, burglary, and contributing to the delinquency of a minor.