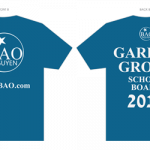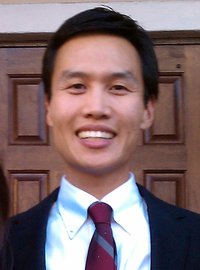 Bao Quoc Nguyen is kicking off his campaign for the Garden Grove Unified School District's Board of Education, at the home of Maria Alba, at 4022 West Fay Circle, in Santa Ana, on August 7, from 4 pm to 7 pm.  Click here to RSVP on Facebook.  Click here to read the event flyer.
Click here to see Nguyen's campaign Facebook page.  You will note that most of his friends appear to be Democrats, and he appears to support the Dream Act, so I don't think we have to worry about whether he might be affiliated with Republicans such as Van Tran or Janet Nguyen.
Here is Nguyen's bio, from his website:
Nguyen is a proud product of the Garden Grove Unified School District. He has served as a member of the school site council at Ralston Intermediate while a student. He graduated from Pacifica High School after transferring from Garden Grove High School during his sophomore year. At Pacifica, Bao was named "most spirited" in his graduating class and also in student body leadership. As a high school senior, Bao was selected to represent his congressional district in the Presidential Classroom program in Washington, D.C.
A commitment to public service has been demonstrated throughout Bao's educational career – from serving pancake breakfast to registering voters at the annual Strawberry Festival. Bao has also volunteered at Saint Columban Church to assist the elderly and immobile with house chores.
While earning his bachelor's degree in political science from the University of California at Irvine, Bao served in various leadership capacities for the Cross-Cultural Center and for the Political Science Student Association. He also served as the UCI student body representative to the Irvine City Council. Bao was a recipient of the Praxis Scholarship, which sent him to work in Washington, D.C. for the first Presidential Executive Order on Asian Americans since Japanese Internment. Bao is also a recipient of the Brett Baldwin Prize in Poetry, awarded by Poetry MFA and Humanities Associates of UCI's Department of English and Comparative Literature. He has published poetry and other writings in both English and Vietnamese languages, locally and internationally, including Jossey-Bass' New Directions for Student Services.
Bao has a master of arts in religious studies from Naropa University in Boulder, Colorado, and holds a California State Certification in Mediation. He has been an invited guest speaker at different colleges and universities, as well as community organizations, including the local chapter of California School Employees Association.
Bao has taught as a substitute teacher in grades K-12, including special education for the Garden Grove Unified School District. In his recent capacity as community organizer, Bao helped Garden Grove United Methodist Church bring a campaign for senior transportation to successful completion in the City of Garden Grove. Bao is trilingual in English, Vietnamese and Spanish.