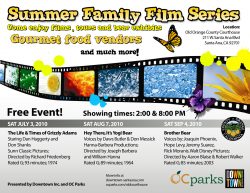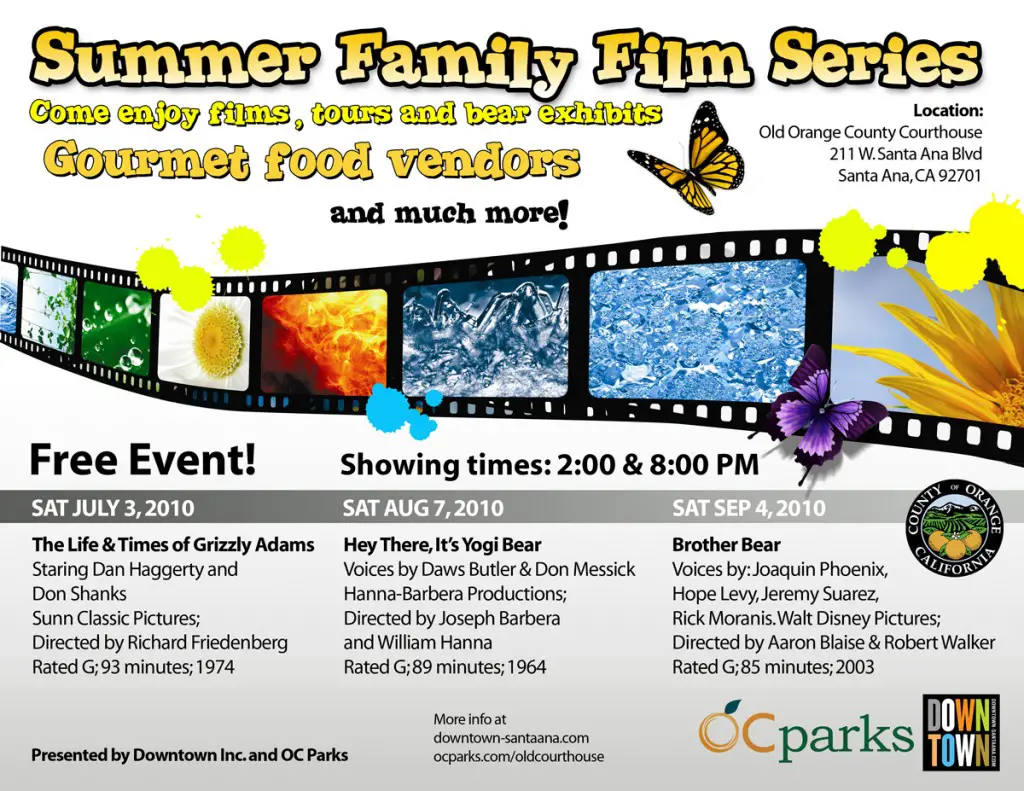 Our state flag has a bear on it, but we don't see bears in Orange County much anymore.  However, on August 7, the Old Orange County Courthouse, in conjunction with Downtown, Inc., is presenting the second of three films about, you guessed it, bears, as part of their 2010 Summer Family Film Series.
On August 7, you will be able to enjoy "Hey There, it's Yogi Bear," at 2 pm and 8 pm. And on Sep. 4, they will screen Disney's "Brother Bear."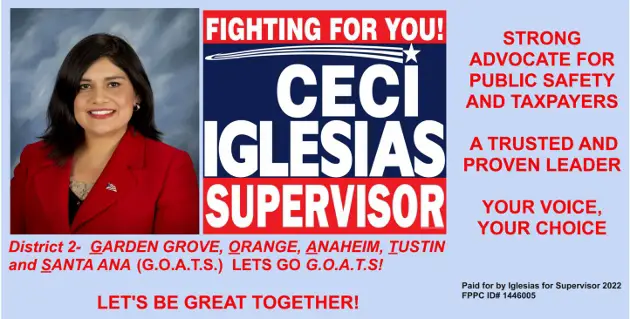 The Old Orange County Courthouse is located at 211 W. Santa Ana Blvd., in Santa Ana.  You can call  (714)973-6605 or (714)973-6607 for more information.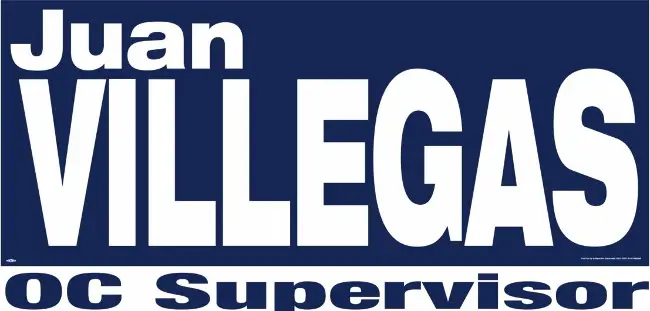 The Old O.C. Courthouse started their focus on the California Grizzly on June 11, with an exhibi called "Bear In Mind: The Story of the California Grizzly.  That event included a lecture by Susan Snyder, author of the book Bear In Mind: The California Grizzly.