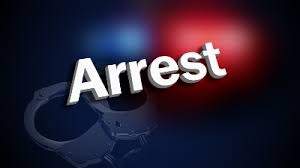 Costa Mesa Police Department
Advisory: Latest AB109 Post-Release Community Supervision Compliance Sweep Nets 8 Arrests
On Tuesday, November 10th, 2015, the Costa Mesa Police Department partnered with the Orange County Probation Department in a collaborative effort to conduct compliance checks on offenders subject to Post-Release Community Supervision (PRCS) per Assembly Bill 109 (State Prison Realignment). These checks were designed to locate and audit the activity of local criminal offenders residing within Costa Mesa who are under the supervision of the Orange County Probation Department.
Two separate teams of CMPD Officers partnered with Deputy Probation Officers Brett Amhrein and Danny Arreguin, respectively, to conduct the evening's PRCS compliance checks. Officers arrested eight PRCS / probation clients during their sweep. 15 contacts were made throughout the evening, and 26 PRCS / Probation home searches were conducted. Four of the eight arrests included PRCS / Probationers connected to current CMPD criminal cases being investigated. The remaining arrests were for possession of controlled substances and possession of drug paraphernalia offenses. In addition, officers investigated a non-injury traffic collision, and issued a citation to a male Costa Mesa resident for an alcohol-related violation (possession of open container) during the probation sweep.
The Costa Mesa Police Department will continue to collaborate with the Orange County Probation Department to conduct similar, future compliance checks of PRCS offenders living in the Costa Mesa community.
###