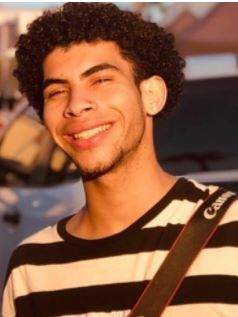 Manuel Jesus Galindo, a 22-year-old man, was charged on Wednesday with gross vehicular manslaughter for a collision in Santa Ana a year and a half ago that killed 20-year-old Kobe Kidwell of Santa Ana, a passenger in his vehicle.
According to the SAPD, a collision occurred at the intersection of Newhope Street and Westminster Boulevard at about 10:50 a.m. on Oct. 12, 2019,, when a black 2014 Toyota Camry, which was making a left-hand turn, struck a purple 2013 Hyundai Sonata, driven by Galindo.
The Hyundai was sent careening into a streetlight pole. First responders reportedly found the Hyundai smashed against the streetlight pole at the southwest corner of the Santa Ana intersection.
Kidwell was sitting in front of the vehicle where the vehicle impacted the pole. His injuries were severe enough to kill him.
Galindo was also seriously injured in the crash. There were also two women in the back seat of his car and they also were injured. All of them were hospitalized after the crash.
Police said neither alcohol nor drugs were suspected to be a factor in the collision. As Galindo is being charged in the incident one must assume that he failed to yield the right of way to the other driver.