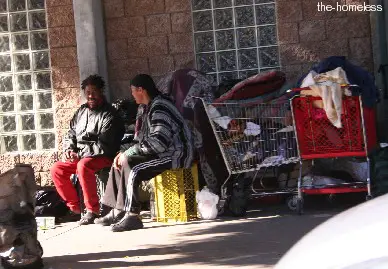 The County of Orange has announced the opening of the Armory Emergency Shelter Program, which provides up to 400 beds for homeless families and individuals, on Dec. 1, 2011.
The homeless are also provided with a warm shower, a nutritious meal, a safe and warm place to sleep, warm clothes, a wide variety of services and a friendly and safe atmosphere.
The shelters will be located at the National Guard Armories in Fullerton and Santa Ana.  The Santa Ana location will not however open until Dec. 3.   But transportation will be provided from Santa Ana to Fullerton, starting on Dec. 1.
The Armory Emergency Shelter Program is possible due to the help of hundreds of volunteers from County agencies, churches and other community groups.
A number of organizations will also be providing on-site services aimed at breaking the cycle of homelessness.  The program is operated by Mercy House through a contact with the County of Orange, OC Community Services.
For further information on the Armory Emergency Shelter Program, please contact Mercy House at 714-836-7188, ext. 131.