PRESS RELEASE, FOR IMMEDIATE RELEASE: January 15, 2016
Contact: Chris Schmidt, West End Community Oriented Policing, westendcop1@gmail.com; Connie Hamilton, Connect-to-Council, 714-745-1692
West End Community Oriented Policing to present Community Policing Forums for Santa Ana residents
Santa Ana, CA, –West End Community Oriented Policing, along with Connect-to-Council and Windsor Village Neighborhood Association, will present a Community Policing forum for the residents of Santa Ana. This forum will offer residents the opportunity to provide their input and assist in creating a community policing plan for Santa Ana. There will be a forum in each of the four policing districts (South Coast, West End, North East, and South East) in Santa Ana from January through April, with the first to be held on January 30, 2016.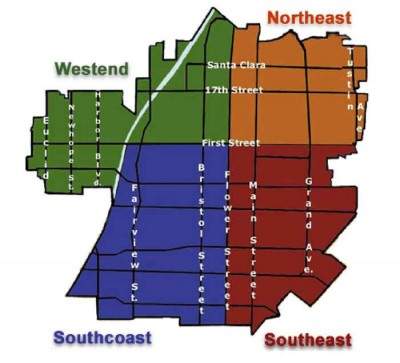 Saturday, January 30, 2016
9:30-11:30 a.m.
Godinez Fundamental High School (in the auditorium)
3002 W Centennial Rd. (at Centennial Park)
Santa Ana, CA 92704
Chris Schmidt with the West End Community Oriented Policing organization states, "Community Oriented Policing has had a long history in Santa Ana dating back to the 1970's under then Police Chief Ray Davis. This is a philosophy where the community and Police work in partnership to address local community issues, and promote proactive problem solving. These forums are an opportunity for residents, business owners, and people who work in Santa Ana to express their ideas and opinions on how to create safe and healthy communities."
About West End Community Oriented Policing:
West End Community Oriented Policing is a non-profit organization that assists Santa Ana neighborhoods in setting up Neighborhood Watch programs and other events in the city.
# # #