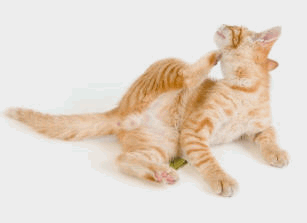 Community: CITY OF SANTA ANA AND SCHOOL DISTRICT PARTNER WITH COMMUNITY ORGANIZATION TO HOST FLEA PREVENTION EDUCATION EVENT
Alley Cat Allies volunteers to assist local neighborhood to safeguard their pets
SANTA ANA, CA (June 7, 2012) – The City of Santa Ana and the Santa Ana Unified School District are partnering to host a Flea Prevention Education Event. This event will take place on Saturday June 9, 2012 from 11 a.m. to 4 p.m. at Willard Intermediate School, 1342 N. Ross Street in the parking lot. Individuals who reside in the Willard neighborhood are invited to attend to learn strategies to safeguard their pets and homes from fleas.
Due to the Typhus alert, Alley Cat Allies, a national advocacy organization dedicated to the protection and humane treatment of cats, has committed to participate in the event to provide residents with information regarding the care and treatment of animals in an effort to further educate the Willard community on proper animal hygiene. Information, covering flea prevention methods, will also be distributed in order to decrease the flea population on pets and in homes.
The following steps can be taken in order to avoid being affected by fleas:
• Pets, yards, and homes should be kept free of fleas by treating them with flea prevention medication
• Eliminate places where animals, such as opossums, cats, rats, and raccoons, can find shelter
• Eliminate all food sources
• Take personal precautions by wearing protective gear when cleaning areas that may be infested with the above-mentioned animals.
Be advised, pets are prohibited on school grounds!
For additional information contact the City of Santa Ana PIO Jose Gonzalez.
###