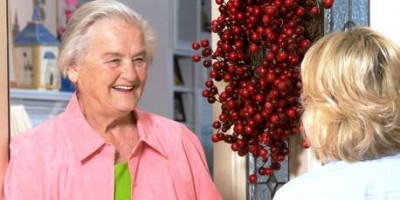 Bring holiday joy to needy seniors!
By: Orange County Supervisor Shawn Nelson
The SmileMakers Guild of the Council on Aging Orange County provides an opportunity to bring smiles and holiday cheer to some seniors who would otherwise be forgotten by delivering a personal gift to them.
This year we have received requests from more than 3,400 lonely seniors. To adopt a senior, email coaoc@coaoc.org. You will be contacted with information for a special senior. Or, donate an item of personal comfort such as sweat suits, colored men's T-shirts, sweaters, pajamas, robes, lap blankets, cd players, wrapping paper, or gift certificates to K-Mart, Walmart, Kohl's, Sears, or JC Penney.
Click here for additional information on the SmileMakers Holiday Project. Deadline for gifts to the Council on Aging Christmas gifts for seniors project is Dec 1.
Donors may contact Steve Spernak from the office of Supervisor Shawn Nelson at 714 834 3542 for questions or Secret-Santa donations or Ms. Charlotte Finklea of the Council on Aging, who is listed below.
Charlotte Finklea
Director of Development and Community Relations
Council on Aging-Orange County
1971 E 4th St., Suite 200
Santa Ana, CA 92705
(714) 479-0107 x 268