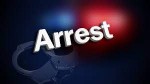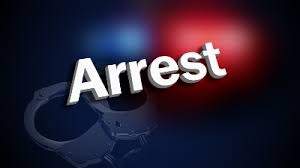 Santa Ana Police Department
Sunday June 10th, 2018 :: 07:44 p.m. PDT
Advisory: Homicide Detectives With The Assistance Of Orange County Sheriff's Department Deputies Arrest Suspect In 5/19/2018 Murder
On May 19, 2018, Bryan Steubing was murdered in the area of 3109 S. Main Street, Santa Ana, California.
Today at 10: 45 a.m., Carlos Alexander Gonzalez (20) was arrested without incident at his parent's home in Aliso Viejo by Deputies from the Orange County Sheriff's Department.
Gonzalez was subsequently transported to the Santa Ana Police Department where detectives from the Santa Ana Police Homicide Unit interviewed and booked him into the Santa Ana Jail on a single count of Penal Code 187(a) – Murder.
Original Post: SAPD Detective Investigating Homicide 3100 South Main Street
Victim: Bryan Anthony Steubing (20) Santa Ana
On Saturday, May 19, 2018, at approximately 03:40 AM, Santa Ana Police Department responded to a report of a shooting at 3100 S. Main Street in the City of Santa Ana. Upon arrival, officers located a victim suffering from a gunshot wound to the upper body. Orange County Fire Authority Paramedics responded and transported the victim to Orange County Global Medical Center. Later, Orange County Medical Center staff declared deceased.
Detectives from the Santa Ana Police Department Homicide Section responded to the scene to investigate. The investigation is ongoing.
Anyone with information is asked to call SAPD homicide detectives at (714) 245-8506 or Orange County Crime Stopper at 1-855-TIP-OCCS.