A Santa Ana resident, Mark Rojas, 30-years-old, was badly burned in his apartment, at the Santa Ana Saddleback Lodge, in a fire believed to have been arson, according to ABC News.
The fire happened in the early morning hours of July 11. Rojas was burned over 60 percent of his body and was in critical condition with third degree burns. He also injured his respiratory system and had to be intubated immediately.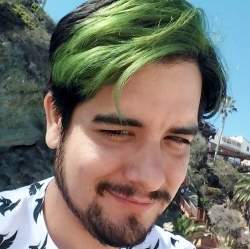 Three other people were injured in the fire but Rojas had the worst injuries.
Rojas' brother Joseph rushed to the hospital after seeing his brother wheeled away from the fire on a stretcher.
A woman was detained a day after the fire, for questioning. However OCFA arson investigators have not released any information about a suspect. They did verify that the fire was intentionally set.
Rojas' family has started a GoFundMe page.
According to his family, Rojas is an EDM aficionado, a funky sticker collector, a dance buddy, and a hair-color enthusiast.
Rojas is set for one to two more months at the hospital and is scheduled for several more surgeries.