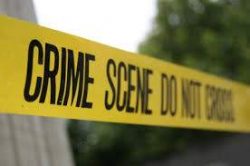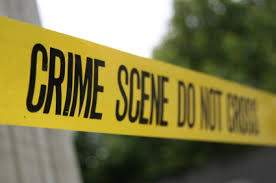 We have written quite a bit this year about the massive increase in violent crime in Santa Ana – and how shorthanded our police department is. What we don't often talk about is how much our SAUSD School Police do to keep our community safe.
Today, for example, there was an outrageous episode that started just before 3 p.m., when the SAUSD School Police Dispatch got a call from SAUSD employees who were accosted by a male suspect while they were in a parked vehicle in the parking lot between one of our local elementary schools and one of our city parks. I am withholding their identity to protect my source – but I can tell you that this happened in Councilman Roman Reyna's Ward.
The male suspect walked up to the vehicle in question and threatened the SAUSD employees. The situation quickly escalated as the suspect began to strike their vehicle with a four foot piece of PVC pipe.
Fortunately a School Police officer arrived at the scene within two minutes and he confronted the suspect, who was still armed with a PVC Pipe.
The suspect did not comply with the School Police Officer's orders. Instead the suspect fled on foot, through the park. The suspect was able to get to his vehicle, that was parked in the area, and he took off.
The School Police Officer called for backup and additional School Police Officers chased the vehicle to an address on W. 10th St.
The suspect then pulled into the driveway of a home, ran to the front door and he kicked in the door! Reportedly one of the male occupants of the invaded home punched the suspect while defending his family. The suspect then ran back outside and he attacked an SAUSD School Police Officer. The crazed suspect tried to gouge out the eyes of the Police Officer. When other Police Officers arrived they were finally able to take the suspect into custody.
The suspect was being monitored, while in custody, due to possible drug influence. The injured police officer was treated and released.
The suspect is facing a number of charges including attempted murder of a police officer and resisting arrest as well as threatening a school employee and trespassing (breaking into a home), as well as resisting arrest. Reportedly the suspect also had marijuana in his possession.
Our City Council wants a raise even though they are failing to protect the people of our city. Our City Council has placed a measure on the November ballot, Measure PP, which will give them a 700% raise if we are stupid enough to vote for it.
Do you feel safe in this city? I sure don't. Not only do I plan to vote against Measure PP, I also am not going to vote for incumbent City Councilmen Roman Reyna and Vince Sarmiento. Nor should you!
BTW, both Reyna and Sarmiento have no problem with our city's crime logs being kept secret from us. This situation is really intolerable. We deserve to know what is happening in our city! Please do not vote for any City Council candidates who want to pull the wool over our eyes. That would include Reyna's pal David De Leon, who is running for Ward 3. De Leon is on the record as not supporting making our crime logs available to the public. He said as much at a City Council Candidates forum that I attended.