If you saw the caution tape around Santa Ana's Civic Center this morning please don't panic. It is just an SAPD training exercise, according to my sources.
The Civic Center has become a real problem over the past year as the homeless population has exploded. Just a few weeks ago an altercation between SAPD police officers and a homeless man led to a police shooting. The homeless man died as a result of his injuries.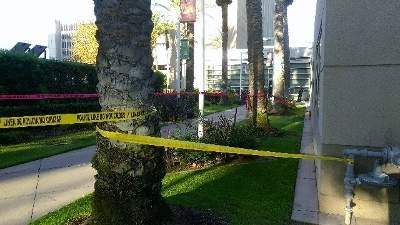 A new temporary shelter for the homeless is supposed to open in the Civic Center area at a former OCTA bus depot by Oct. 6. There are already portable restrooms at that location, for the homeless.