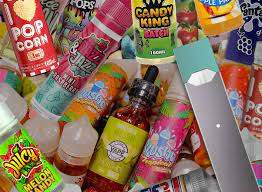 The Santa Ana City Council will meet on Tuesday, Nov. 16. Closed session begins at 5 p.m. and open session at 5:45 p.m. (or later after closed session ends.)
The agenda includes:
Discuss a ban on flavored tobacco
Discuss an ordinance to ban unlawful possession of catalytic converters
Increasing the amount for the Revive Santa Ana Resident Stimulus Program to $6 million
Expand the Sunshine Ordinance
Changing the City's Housing Opportunity Ordinance relating to Number, Timing, and Noticing of Community Meetings for Certain Development Projects, Lobbyist Disclosure Policy, and Publishing Timeline for City Council Meeting Agendas
Adopt a Resolution Approving the Events Permit Policy, including Park Facility Permits, Film Permits, Land Use Certificates, and Special Event Permits
Vote on an agreement with Patrol Solutions, LLC for unarmed security guard services for Downtown Santa Ana and Civic Center area
Approve an Amendment to Agreement with Salvation Army to Operate a Temporary Shelter at the Hospitality House for One Additional Month (Non-General Fund)
Approve a Second Amendment to Illumination Foundation Agreement to Operate a Temporary Shelter at the Fullerton Recuperative Care Center for up to Two Additional Months
Participate in person, online, or via phone. Watch the meeting on YouTube, Zoom, or on TV. To join by Zoom click on or type the following address into your web browser https://us02web.zoom.us/j/315965149; or Call (669) 900-9128 and enter Meeting ID: 315-965-149#.
See the meeting agenda and learn how to watch and participate: https://www.santa-ana.org/cc/city-meetings.
El Concejo Municipal de Santa Ana se reunirá el martes 16 de noviembre. La sesión cerrada comienza a las 5 p.m. y la sesión abierta a las 5:45 p.m. (o más tarde después de que termine la sesión cerrada). La agenda incluye aumentar la cantidad para el Programa de Estímulo para Residentes Revive Santa Ana a $6 millones, expandir la Ordenanza de Transparencia, cambiar la Ordenanza de Oportunidades de Vivienda de la Ciudad, hablar de la prohibición del tabaco aromatizado y hablar de una ordenanza para prohibir la posesión ilegal de convertidores catalíticos. Participe en persona, en línea o por teléfono. Vea la reunión en YouTube, Zoom o en la televisión.
Vea la agenda de la reunión y aprenda a ver y participar: https://www.santa-ana.org/cc/city-meetings?tid=es
Reunión del Concejo Municipal el martes 16 de noviembre | Họp Hội đồng Thành phố vào Thứ Ba