A 2 alarm commercial fire broke out at the 3000 block of Harvard in Santa Ana just past 12 midnight. The fire occurred just east of the Heritage Museum of Orange County, south of Godinez High School and Centennial Park and less than a mile from the Yale Transitional Center, an O.C. homeless shelter.
The responding OCFA firefighters utilized a defensive strategy to prevent the spread of fire to nearby buildings.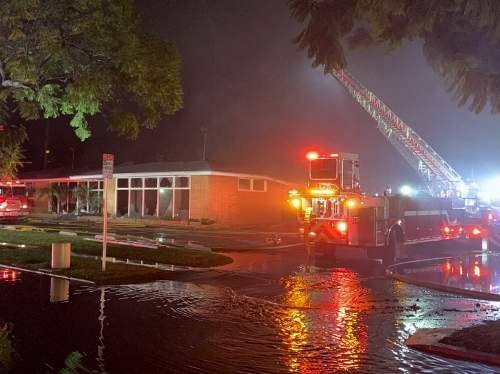 No injuries to the firefighters or civilians were reported. The cause of the blaze is under investigation. OCFA investigators were at the scene.
The fire was knocked down just past 1:30 a.m. The fire crews remained on scene for hours overhauling the structure.
Assistance was provided by the Costa Mesa and Fountain Valley Fire Departments as well as the SAPD.