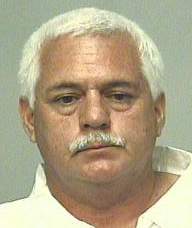 Orange County District Attorney Press Release
For Immediate Release, Case # 10WF2381: May 30, 2014
57-YEAR-OLD MAN SENTENCED TO THREE YEARS IN PRISON FOR ENGAGING IN SEXUAL CONDUCT WITH 14-YEAR-OLD BOY HE MET ON CRAIGSLIST
FULLERTON – A 57-year-old man was sentenced today to three years in state prison and mandatory lifetime sex offender registration for engaging in illegal sexual conduct with a 14-year-old boy he met on Craigslist. Mark Aime Brosseau, Stanton, was found guilty by a jury Oct. 30, 2013, of one felony count each of lewd acts upon a child, contacting a child with the intent to commit lewd acts, and meeting a child with the intent to engage in lewd conduct.
On the night of Sept. 25, 2010, Brosseau parked his Ford pick-up truck in a parking structure at Bella Terra Mall in Huntington Beach and engaged in sexual conduct with 14-year-old John Doe in the vehicle. The defendant had previously met the victim on Craigslist in late June 2010.
At approximately 9:50 p.m., Huntington Beach Police Department (HBPD) officers observed and checked out the suspicious, parked truck. Officers discovered Brosseau and the victim in the vehicle. The defendant was partially undressed from the waist down, and he was arrested at the scene.
A series of proactive arrests were made by HBPD in early 2010 involving an undercover detective posing as a minor child on Craigslist. This arrest indicates the importance of parents monitoring their children's use of the Internet.
Deputy District Attorney Bobby Taghavi of the Sexual Assault Unit prosecuted this case.
###
Tony Rackauckas, District Attorney
401 Civic Center Drive West
Santa Ana, CA 92701
Contacts:
Susan Kang Schroeder
Chief of Staff
Office: 714-347-8408
Cell: 714-292-2718
Farrah Emami
Spokesperson
Office: 714-347-8405
Cell: 714-323-4486