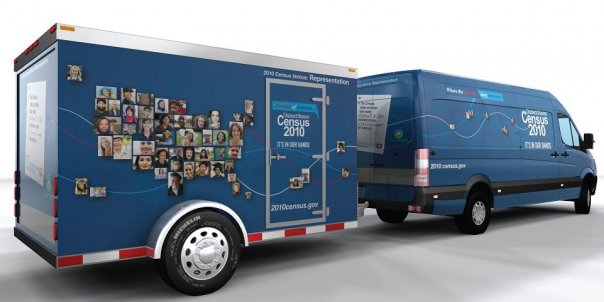 The 2010 Census Road Tour Bus will be here in Santa Ana this Friday.  Come on by and experience history!
Who: EVERYONE IS INVITED
What: City of Santa Ana and 2010 Census hosting Road Tour Event
Where: 4th Street and Spurgeon St (near Fiesta Market Place) 
Date: Friday, February 5, 2010
Time: 3:00pm – 6:00pm
Cost: FREE!!
PLUS, Taqueria Guadalajara will be offering "Buy 1 Taco and get 1 free, during the event.  Don't Miss Out!