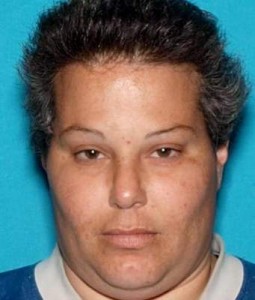 Orange County Sheriff's Department
MISSING PERSON'S REPORT
NAME: Harrison, Elizabeth J. DOB 6/15/77
AKA: Goldstein, Elizabeth
DESCRIPTION: Female, Caucasian, brown eyes, brown hair, 5'3", 220lbs.
LAST CONTACT: April 4, 2014 @ 7:30 a.m.
CLOTHING: Unknown
Ms. Harrison was last seen on April 4, 2014, at 7:30 a.m. at the Motel 6, located on 7450 Katella Ave., in the city of Stanton where she currently resides. Although Ms. Harrison has a history of leaving for days at a time without notifying anyone, family members are concerned because she left the motel without any money or identification. Ms. Harrison does not have a vehicle and would most likely be traveling on foot.
Anyone with any information regarding Ms. Harrison's whereabouts is asked to call the Orange County Sheriff's Department at the numbers provided below.
###