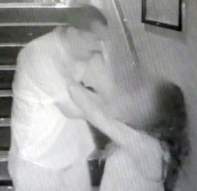 An unidentified man assaulted an apparently inebriated 26-year old woman at the stairwell of the Copper Door in Downtown Santa Ana, early on Sunday morning, May 21, 2017, according to the O.C. Register.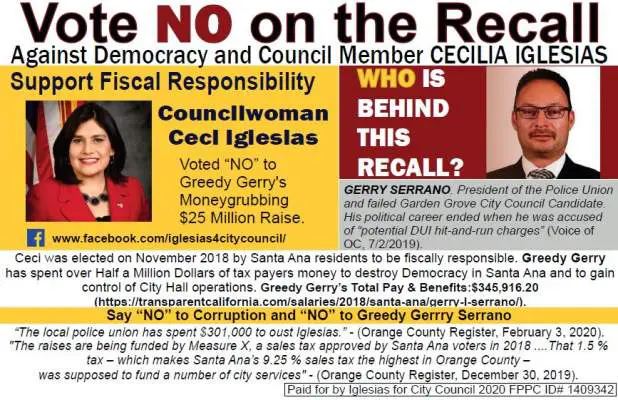 The SAPD released surveillance footage today of the attack, in an attempt to get leads on the suspect. Why they waited this long to release the footage is a very good question. Were they trying to protect the Proof Bar from what is sure to be a damaging hit to their image?
Isn't it time for Santa Ana to have a voice on the O.C. Board of Supervisors?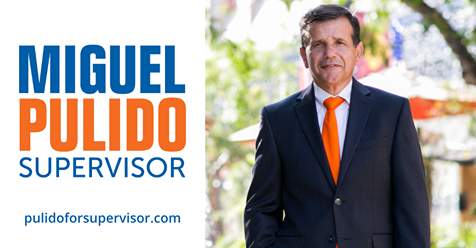 Paid for by Miguel A. Pulido for Supervisor 2020 (ID #1422663)
The victim reported the assault to the SAPD at about 3 a.m., shortly after the incident occurred. Yet the police waited until today to release the video  footage – and the SAPD did not release a press release via their Nixle service.
Advertisement
Is your employer a mess? Call Sasooness.
In the state of California for every 5 hours worked an employee must get a 30 minute, uninterrupted lunch break. For every 3 hours worked an employee must get an uninterrupted 10-minute rest break. Working over 8 hours in a day or 40 hours in a week is due overtime. Don't let your employer screw you! Give us a call at 323 746-8099.
En el estado de California por cada 5 horas de trabajo su patrón le debe permitir tener un receso de media hora sin interrupciones. Si trabaja más de 8 horas en un día o más de 40 horas de trabajo en una semana su patrón le debe pagar tiempo y medio. No deje que su patrón abuse de su trabajo. No importa que no tenga papeles. Usted tiene derechos. Llamenos al 323 746-8099.
The victim walked out of the Proof Bar by herself before she was attacked. The suspect followed her and then attacked her on the stairwell, according to the SAPD.
The man is seen in the surveillance video footage grabbing and groping the woman and then he tries to drag her down the dark stairwell by her hair and clothes.
Somehow the victim was able to fight off the suspect and he took off.
While the victim was not seriously injured we hope she will lawyer up and go after the Proof Bar and the Copper Door for their shoddy security.
You might recall that a young Vietnamese-American woman was stomped to death a few years ago outside the now closed down Crosby Bar in DTSA. And a few years before that a Korean-American man from Irvine was shot to death at a city parking structure in DTSA. Just this month a man was convicted of manslaughter for stabbing a fellow to death at a punk concert in DTSA under the Sarmiento family's Festival Hall.
Security remains shoddy in DTSA. Party there at your own risk!