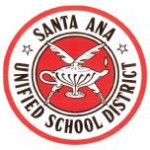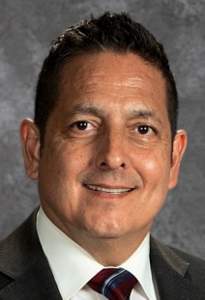 Santa Ana Unified School District Board of Education tonight appointed Jerry Almendarez as Superintendent, bringing a three-month nationwide search for a new leader of the 47,000-student District to a close.
During the selection and interview process, the Board took into consideration extensive input gathered from parents, staff, students and community members via an online survey, community listening sessions and one-on-one discussions with various stakeholders.
Almendarez is coming to SAUSD from the Colton Joint Unified School District, where he has served as Superintendent since 2010 and is responsible for all aspects of the day-to-day operations of an economically and ethnically diverse district of 23,000 students.
Almendarez' career in education spans 27 years, and includes experience as a classroom teacher, an assistant principal and a principal. He also served as Director of Human Resources for Colton Joint Unified from 2003 to 2007, and Assistant Superintendent of Human Resources from 2007 to 2010.
As the new Superintendent of the Santa Ana Unified School District, Almendarez will be responsible for leading the 10th largest school district in the state, with 61 schools and programs, approximately 5,000 employees, and an expense budget of $697.4 million.
Almendarez has a master's degree in Educational Leadership and Administration from the University of Redlands, and a bachelor's degree in business/finance from Cal State San Bernardino.
He has also taught as an adjunct professor at Azusa Pacific University and the University of Redlands, and in March was named a 2019 Ted-Ed Innovative Educator.
Almendarez replaces Co-Interim Superintendents Alan Rasmussen, Ed.D. and Richard V. Tauer, who led the District for three months after the departure of Superintendent Stefanie Phillips, Ed.D.