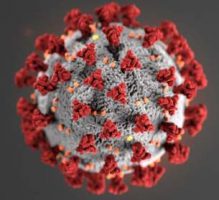 On the morning of March 2nd, Chairwoman Michelle Steel led the Orange County Board of Supervisors in a special meeting of the Board to address the global COVID-19 crisis. In the meeting, the board unanimously supported two agenda items, one ratifying last week's state of emergency declaration for the county and another which mobilizes the County Healthcare Agency to ensure proper training and equipment to monitor the situation and prevent a potential outbreak.
"Due to the severity of the global outbreak of COVID-19, I ordered a special session of the board of supervisors to address this situation. We authorized the healthcare agency to equip its employees with the proper training and resources to prevent this virus from coming to Orange County," said Chairwoman Steel. "It's important to maintain calm and not panic. County medical professionals continue to monitor the situation and are prepared to respond as needed. The county currently has no cases of COVID-19 and we are taking these necessary measures to keep it that way."
---
First elected to the Orange County Board of Supervisors in 2014, Michelle Steel represents the residents of the Second District, which includes, Costa Mesa, Cypress, Huntington Beach, La Palma, Los Alamitos, Newport Beach, Seal Beach, Stanton, the unincorporated area of Rossmoor, and portions of Buena Park and Fountain Valley. Steel, a successful businesswoman and renowned taxpayer advocate, previously served as Vice Chair of the State Board of Equalization where she represented more than eight million people in Southern California, including all of Orange County, as one of the state's 12 constitutional officers.