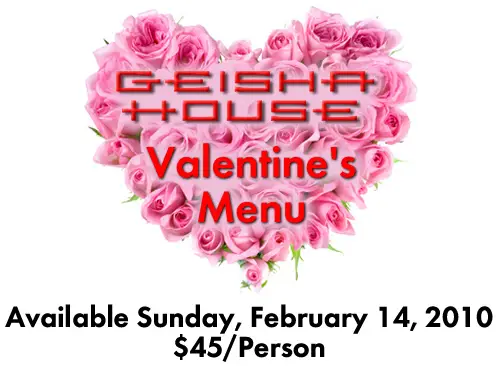 Santa Ana's Geisha House has announced their Valentine's Day menu.  The meal features several fantastic courses, at a low cost of only $45 per person, including:
Conversation Starters: Miso Soup and Edamame
First Course, Served Family Style: Spicy Rock Shrimp Tempura and Albacore Carpaccio
Second Course, Served Family Style: Hollywood Roll, OC Sunfire.  Note: A vegetarian roll may be substituted for one of the above rolls.
Main Course, choice of one per guest: Continue reading→