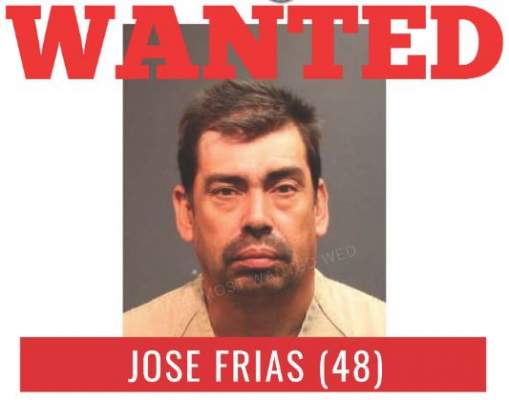 Vehicle Description: White Ford Ranger, License Plate # 25189L1
Last known address: 1100 Block of South Golden West Avenue, Santa Ana.
On 05-4-2016, SAPD Special Victims Detectives arrested Jose Frias for sexually assaulting a 13-year-old victim. Frias was a family friend of the victim, and molested her for over the course of one year. This criminal case was filed by the Orange County District Attorney's office on 5-5-2016. On 05-10-2016, Frias bailed out of jail and ordered back to court on 5-27-2016 for his arraignment. Suspect Frias never returned to court and the judge issued a $100,000 warrant for his arrest.
Police have not located suspect Frias since bailing out of jail, and remains wanted for the outstanding warrant. According to the victim's family, Frias has been seen recently driving in the area of McFadden and Raitt. Anyone with information on Frias's whereabouts is asked to please contact Detective Cpl. Perez at (714) 245-8351.