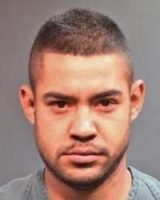 Jose Felix Franco, 26, did not learn his lesson after he broke into his ex-girlfriend's house and got arrested as he ended up driving his car into the store she works at, after he was released from jail, according to the O.C. Register.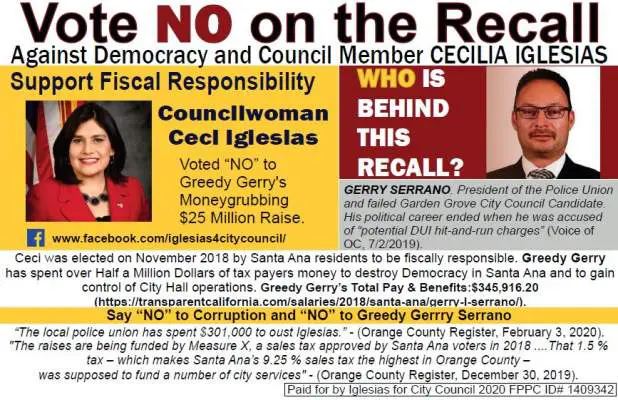 Franco headed straight to his ex-girlfriend's place of employment, Baby & Mom Nutrition, at 119 South Harbor Blvd., in Santa Ana, on Tuesday morning this week just after 9 a.m., according to the SAPD.
Isn't it time for Santa Ana to have a voice on the O.C. Board of Supervisors?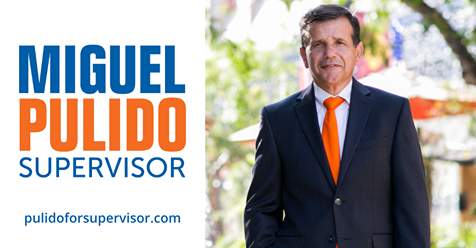 Paid for by Miguel A. Pulido for Supervisor 2020 (ID #1422663)
Franco's ex-girlfriend called the SAPD when he arrived, but he took off just before the cops showed up. He went back to the store at about 10:25 a.m. and this time he drove an SUV right through the front entrance of the store, breaking the glass windows and doors.
Advertisement
Is your employer a mess? Call Sasooness.
In the state of California for every 5 hours worked an employee must get a 30 minute, uninterrupted lunch break. For every 3 hours worked an employee must get an uninterrupted 10-minute rest break. Working over 8 hours in a day or 40 hours in a week is due overtime. Don't let your employer screw you! Give us a call at 323 746-8099.
En el estado de California por cada 5 horas de trabajo su patrón le debe permitir tener un receso de media hora sin interrupciones. Si trabaja más de 8 horas en un día o más de 40 horas de trabajo en una semana su patrón le debe pagar tiempo y medio. No deje que su patrón abuse de su trabajo. No importa que no tenga papeles. Usted tiene derechos. Llamenos al 323 746-8099.
Franco was not supposed to be anywhere close to the victim because the SAPD had gotten a protective order against him, overnight. The victim was at the store at the time, which was closed. Fortunately no one was injured.
Though the ex-girlfriend was not hurt she was taken to a hospital with what was described as emotional trauma.
Franco tried to get away but was caught and arrested a few blocks from the scene, where he was bleeding from a minor injury.
Franco was arrested the night before at about 11:30 p.m. and charged with suspicion of malicious damage to property after the SAPD received a domestic violence call.
Franco had allegedly broken a bathroom window and tried to enter the home that his ex-girlfriend shared with a roommate. She had broken up with Franco recently after they were together for six years. The ex-girlfriend was afraid for her life due to Franco's outrageous alleged behavior.
Franco was booked again by the SAPD, after he allegedly drove his car into his ex-girlfriend's place of business, on charges of assault with a deadly weapon and violating a protection order.