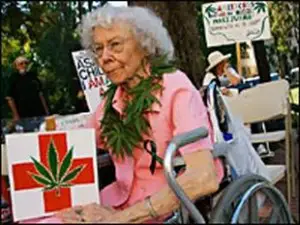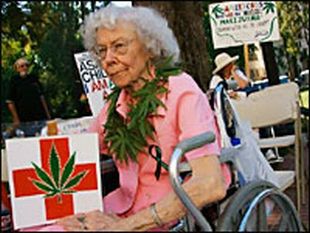 The folks who are promoting a medical marijuana dispensary initiative in Santa Ana have turned their signatures into the Santa Ana City Clerk, according to the OC Weekly.
Interestingly the medical marijuana proponents are selling their measure as being more conservative than the statewide marijuana measure that voters will be considering in November.
Here are a few excerpts from the OC Weekly:
"The initiative is a more city friendly and conservative alternative to the initiative that is currently qualified for the November general election," says the group's lawyer, Randall Longwith. That intiative, the Medical Marijuana Control Act," would overturn the city's ban on pot dispensaries and set up a registration process for collectives.

Longwith says the ARO would limit the number of dispensaries to 11, require a 600 foot distance from schools (and 500 foot distance from parks) as well as establish a 5 percent business tax on the storefronts that would go directly to Santa Ana's general fund.

It restricts concentration of facilities by not allowing more than one collective in any single retail property," says Longwith. " It restricts all minors from the premises, requires all medicine to be in "child proof" containers, and requires that all employees and owners provide Live Scans and ensuring they have no felony convictions within the last 7 years."

Finally, the proposal would set "odor restrictions" on the dispensaries as well as prohibit signs from depicting marijuana or pot smoking. But fear not, apparently those ubiquitous green crosses will remain legal.
I would imagine that this measure would supercede the statewide measure, but am not sure about that.
It is highly unlikely that any of our Santa Ana City Council Members will be endorsing this initiative.  Nor do I expect any of the local political parties to do so except for perhaps the Libertarian Party and the Green Party.
You can by the way apply for a medical marijuana card at the County of Orange, at this link.