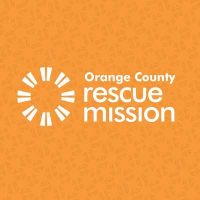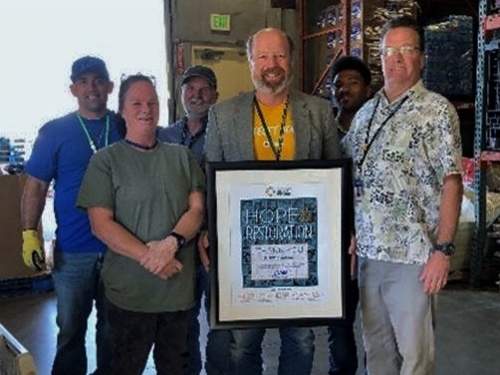 D. Scott Walker, a local Johnson & Johnson employee, has been making good use of his time during the ongoing COVID-19 pandemic. He's been working with the Orange County Rescue Mission for over six years, donating 1,560 hours of his time to the cause to date.
Walker visits local restaurant franchises/locations to "rescue" food and deliver it to the Orange County Rescue mission. He has been able to continue his food rescues and deliveries even during the COVID-19 pandemic – as the need remains and is even more essential during this time, as more people lose their jobs and face resource constraints as a result.
While daily deliveries have scaled back during COVID and he's taking extra safety precautions, Scott has still been able to continue this important work. That said, total donations have been down recently, with restaurants either closing or scaling back operations so there is less food waste to "rescue."
The O.C. Rescue Mission is currently supporting these food distribution efforts:
Calvary Church of Santa Ana
1010 N Tustin Ave, Santa Ana, CA 92705
(714) 973-4800
Come to pick up a food box Monday – Thursday 9:00 am- 4:oo pm
Family Assistance Ministries
929 Calle Negocio, Suite G, San Clemente, CA 92673
(949) 492-8477
Food Distribution: M, 9-6; T-TH, 9-3; F, 9-12
Main Place Christian Fellowship
1631 El Camino Real. Apt 1, Tustin, CA 92780
(714) 505-1734
1190 N. Tustin St., Orange, CA
(714) 744-4263
Motel Church
Food box distribution is the third Saturday of every month at a motel in Orange County (usually in Stanton). Please call (714) 975-0555 for location and time.
The Neighborhood Church
2147 Oak Street, Santa Ana, CA 92705
Wed, NOON
(714) 545-1095
Monday and Thursday, 1:30pm to 3:30pm
Community referrals available on Thursdays during the food distribution.
Pardoned Prodigals
St. Paul's Church
2580 W Orange Ave, Anaheim, CA 92804
Meetings 6:30pm, Friday nights
Community referrals the fourth Friday of the month
Tustin Family Youth Center
14722 Newport Ave, Tustin, CA 92780
(714) 573-3370
Tustin Family Senior Center
200 S. C St., Tustin, CA 92780
(714) 573-3340
Both sites: Food Distribution third Tuesday of every month 1:00-2:00pm
Community referrals available during distribution
Click here for ways to donate to the O.C. Rescue Mission.
Easter is less than a week away and you can help keep hope alive for a better tomorrow by donating Easter meals to families in need! Click here to find out how to help.