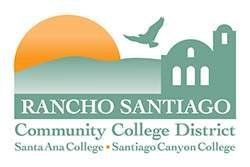 By: Renee Miller, Retired Santa Ana College faculty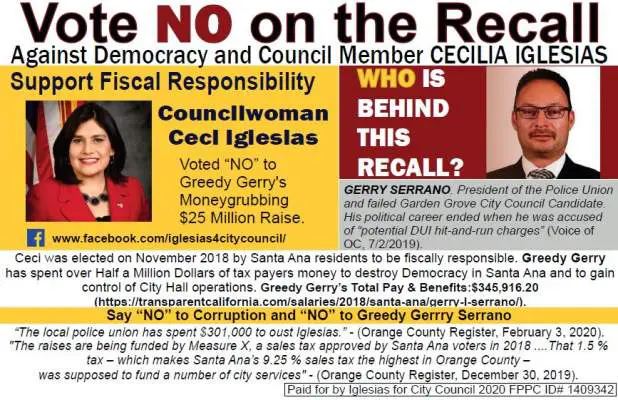 It's hard to imagine things could be looking "brighter" for the RSCCD after four years of articles and editorials about the dysfunctional district, but change is on the horizon. Those individuals, masquerading as the RSCCD's leaders for unfortunately too many years, are finally heading for the exit door. The luster of the RSCCD, once the gem of Orange County Community College districts, may be returning!
Isn't it time for Santa Ana to have a voice on the O.C. Board of Supervisors?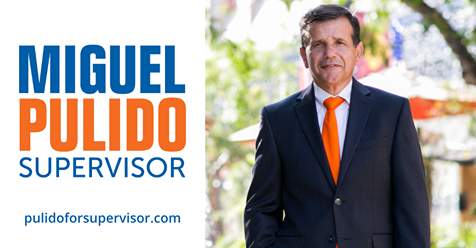 Paid for by Miguel A. Pulido for Supervisor 2020 (ID #1422663)
In several months the District's self-dealing chancellor, Raul Rodriguez, will finally be leaving the district having selected retirement over the humiliation of his contract not being renewed. Unfortunately, he will stay until he can receive the last dime from taxpayers as his contract ends June 30 2019. Rodriguez was single-handedly responsible for many of the District's negative headlines during his tenure including a Saudi partnership, District financial issues and personnel problems. All these stumbles were a result of his inability to comprehend complex situations and demonstrate any viable leadership. His lack of a moral compass didn't help either.
Advertisement
Is your employer a mess? Call Sasooness.
In the state of California for every 5 hours worked an employee must get a 30 minute, uninterrupted lunch break. For every 3 hours worked an employee must get an uninterrupted 10-minute rest break. Working over 8 hours in a day or 40 hours in a week is due overtime. Don't let your employer screw you! Give us a call at 323 746-8099.
En el estado de California por cada 5 horas de trabajo su patrón le debe permitir tener un receso de media hora sin interrupciones. Si trabaja más de 8 horas en un día o más de 40 horas de trabajo en una semana su patrón le debe pagar tiempo y medio. No deje que su patrón abuse de su trabajo. No importa que no tenga papeles. Usted tiene derechos. Llamenos al 323 746-8099.
The leader of the District's Human Resources department chancellor until June 30, 2018, Judy Chitlik, has now departed after allegedly creating a $1 million liability for the District and/or its insurance carrier. Chitlik initiated termination of an employee on a "district granted" medical leave which prompted a lawsuit that the District lost, not once, but twice, on a subsequent appeal.
And lastly, the manager of Santa Ana College's health center, Veronica Oforlea, has been removed from oversight of the Santa Ana College Health Center. Last spring, to save money, she reduced the Center's nursing hours forcing students to go elsewhere for basic health services that they had paid for.
With new leadership, things will definitely be looking brighter for the RSCCD. Hopefully, the new leaders will lead with understanding, compassion and a sense of ethics.