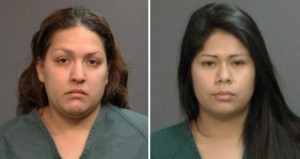 Candace Brito and Vanesa Zavala have been found not guilty of the second-degree murder of Kim Pham, who died outside a nightclub in Santa Ana earlier this year. The two defendants, however, were both found guilty of voluntary manslaughter and assault with force likely to cause great bodily injury, according to the OC Weekly.
Pham's family weighed in on the verdict with this comment on their Facebook Page: "Verdict: Both defendants are GUILTY of voluntary manslaughter."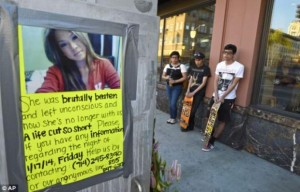 The Jan. 21 incident drew national attention, in part because of initial reports that painted a picture of indifference – bystanders milling about or shooting video on their cellphones, but never stopping to assist. Authorities later said that more than a dozen people actually tried to intervene in the fight, according to the L.A. Times.
The two women had faced 15 years to life in state prison if convicted as originally charged, according to KTLA.
Zavala and Brito face a maximum sentence of 11 years in state prison. Their sentencing is scheduled for Sept. 12, according to KABC.
Here is the OCDA's press release about the verdict: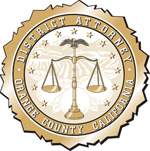 Orange County District Attorney Press Release
For Immediate Release: July 24, 2014
Case # 14CF0205
TWO WOMEN CONVICTED OF VOLUNTARY MANSLAUGHTER FOR KILLING FEMALE PATRON OUTSIDE SANTA ANA BAR
SANTA ANA – Two women were convicted today of voluntary manslaughter for killing a female patron outside a Santa Ana bar. Candace Marie Brito, 27, and Vanesa Tapia Zavala, 26, both of Santa Ana, were found guilty by a jury of one felony count of voluntary manslaughter and one felony count of assault with force likely to produce great bodily injury with a sentencing enhancement for causing great bodily injury. They each face a maximum sentence of 11 years in state prison at their sentencing Sept. 12, 2014, at 8:30 a.m. in Department C-45, Central Justice Center, Santa Ana.
During the early morning hours on Jan. 19, 2014, 23-year-old victim Annie Pham was involved in a mutual combat with a friend of defendants Brito and Zavala outside a restaurant and bar formally known as The Crosby in downtown Santa Ana. Brito and Zavala were involved in a verbal altercation with the victim and physically assaulted her with their hands and fists as the victim was fighting with the defendants' friend. Brito and Zavala killed Pham by kicking the victim in the head as she was on the ground fighting the defendants' friend on the sidewalk. Portions of the attack were captured on cell phone video as the victim's friends and a security guard unsuccessfully attempted to intervene.
Witnesses at the scene called 911. Paramedics arrived and transported Pham to St. Joseph Hospital in Orange, where she was put on life support. Pham was considered brain dead from blunt force trauma injuries suffered during the attack and was removed from life support on Jan. 21, 2014.
The Santa Ana Police Department investigated this case.
Senior Deputy District Attorney Troy Pino of the Homicide Unit is prosecuting this case.
###
Tony Rackauckas, District Attorney
401 Civic Center Drive West
Santa Ana, CA 92701
Contacts:
Susan Kang Schroeder
Chief of Staff
Office: 714-347-8408
Cell: 714-292-2718
Farrah Emami
Spokesperson
Office: 714-347-8405
Cell: 714-323-4486