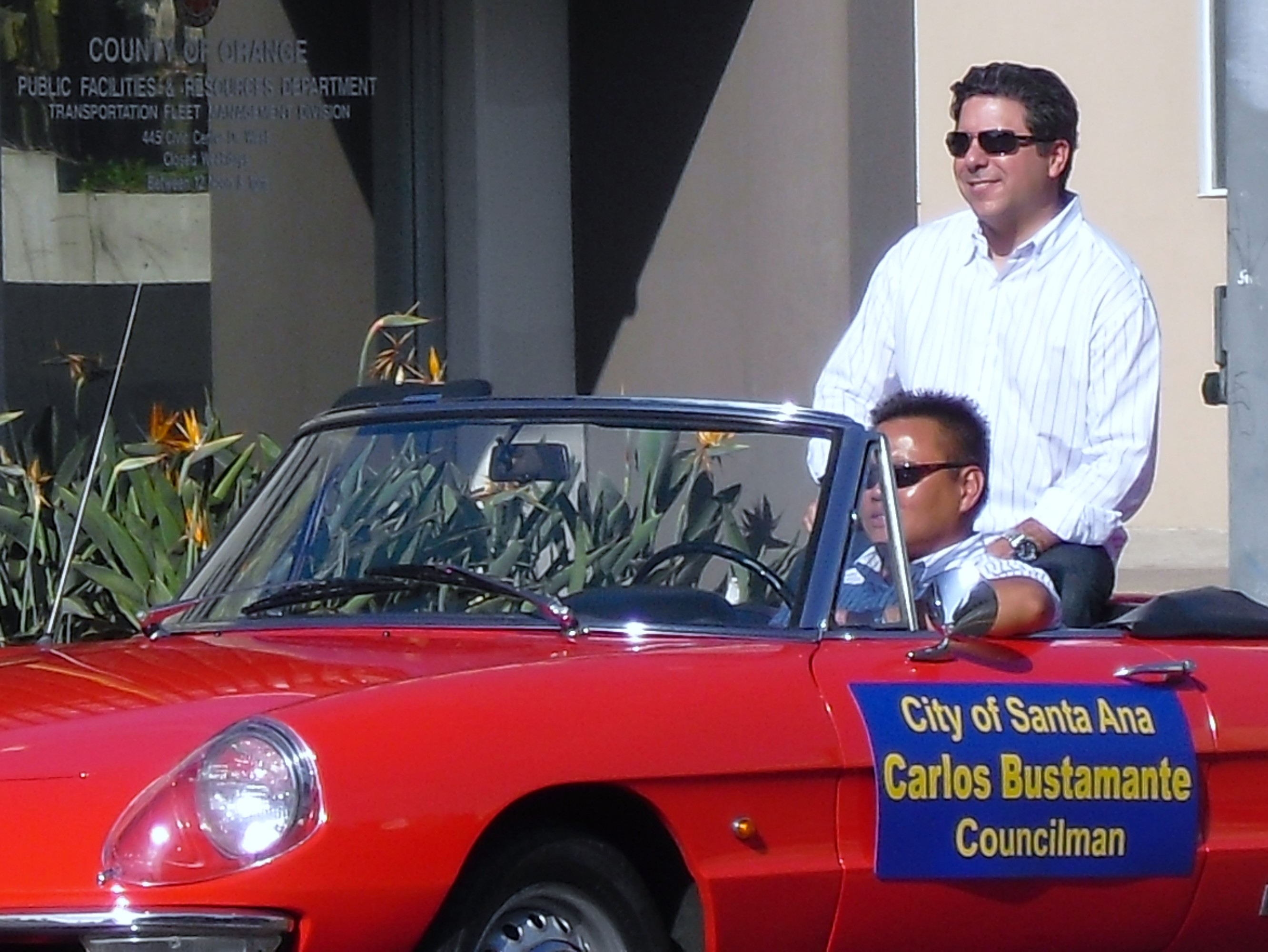 Well, talk about adding insult to injury.  Yes, Santa Ana Carlos Bustamante quit his high-paying County of Orange job, after being suspended while he was investigated for charges that allegedly included sexual harassment and tampering with witnesses.  But – the taxpayers are going to have to pay this guy a severance package on the way out!  So he won't sue the County!  Unbelievable.
"Bustamante said in his resignation letter that he is not entitled to a 90-day severance package because he is voluntarily resigning, but said he has agreed to accept a 90-day severance package in exchange for not suing the county," according to the O.C. Register.
Bustamante says he is going to work in the private sector, but here's the rub – would you hire this guy?  Would anyone?  What exactly is he qualified to do?
We've already established that Bustamante wasn't qualified when he was first hired by the County – and he got caught this year accepting bogus unqualified raises.
Looking back at Bustamante's career it seems that he might be qualified for these private sector jobs:
Security guard – his first job was security at Bowers, as a teenager.  He later joined the U.S. military, after high school, and he spent three years guarding facilities in Eastern Europe.  He later took credit for winning the cold war.
Car salesman – Don't scoff.  Bustamante is an inveterate schmoozer and glad-hander.  This would be the perfect job for him – and he might even pull in six figures.
Office Manager – Playing with fire if the workforce is coed, but I am confident that Bustamante could manage a small office, maybe at a paper company.
ESL teacher – well, he would have to go back to school to get an ESL teacher certificate – and then he would have to relearn to speak competent Spanish.  Si se puede!
Fast food restaurant manager – I am pretty sure that Supervisor Janet Nguyen could get him a job at her husband's Lee's Sandwiches in Stanton – you know, the one that keeps getting health department violations!
Male escort.  He would definitely find work with the Leisure World set!
Campaign fundraiser for the eventual Republican presidential nominee.  Would Romney hire Carlos?  Playing with fire Mitt!
External Affairs Director for O.C. Clerk-Recorder Tom Daly – Sorry Carlos!  That job is already taken…
In all seriousness, Carlos has to run for reelection next year.  Will anyone vote for him this time?  Resign Carlos!  Please, just go away!