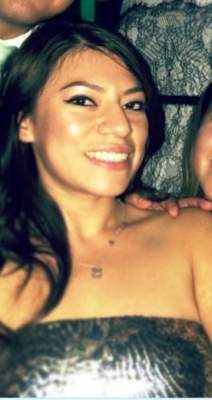 NEWS, FOR IMMEDIATE RELEASE
Contacts: Lt. Jeff Hallock, 714.904.7042, JHallock@ocsd.org; Emily Osterberg, 714.647.1840, EOsterberg@ocsd.org
Erica Alonso Death Investigation
UPDATE: Toxicology Results & Cause of Death
SANTA ANA, Calif. – (July 22, 2015) – On Tuesday, July 21, 2015, Orange County Sheriff's Department investigators obtained results of toxicology tests performed on Erica Alonso, 28, Laguna Hills. The results indicate Ms. Alonso had varying levels of alcohol and Gamma Hydroxybutyrate (GHB) in her system at the time of her death.
Based on the Ms. Alonso's blood alcohol concentration (BAC) of .22 and the amount of GHB found in her system, the Coroner Division has determined the combination and amounts were lethal. The Coroner Division has determined the cause of death to be an overdose; however, the manner remains undetermined.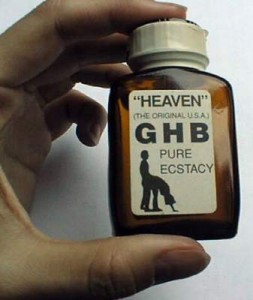 The Orange County Sheriff's Department immediately initiated an investigation after Ms. Alonso was reported missing in February 2014. Several family members, friends and acquaintances of Ms. Alonso have been interviewed over the last several months trying to determine the circumstances leading to her disappearance. On March 25, 2015, Ms. Alonso's vehicle was located in a residential complex in the city of Aliso Viejo, approximately 1-2 miles from her home in the city of Laguna Hills. On April 28, 2015, Ms. Alonso's body was discovered off Ortega Highway, approximately 12 miles east of Interstate 5.
Following the autopsy and a complete examination of the body, the Coroner Division Pathologist was initially unable to determine a cause of death. As a result, toxicology tests were ordered and investigators continued to follow up on information and evidence collected at the locations her body and vehicle were discovered.
Based on the totality of the investigation; including interviews, evidence collection, autopsy and toxicology results, investigators do not believe Ms. Alonso was the victim of a homicide. They continue to pursue information as to the circumstance that led to Ms. Alonso's death and her body being located off the Ortega Highway. Throughout the investigation, information obtained by investigators support the toxicology results and cause of death; however, the investigation is ongoing.
Anyone with additional information is asked to call Orange County Sheriff's Department's Homicide Unit at (714) 647-7055 or (714) 647-7000. Anonymous tips may also be submitted to Orange County Crime Stoppers at 855-TIP-OCCS (855-847-6227) or at occrimestoppers.org.
# # #