On 11/09/2021 at approximately 3:54PM, the wanted suspect entered the victim's driveway. The suspect notices the keys inside of the vehicle, opened the unlocked door and drove away. The vehicle has already been recovered.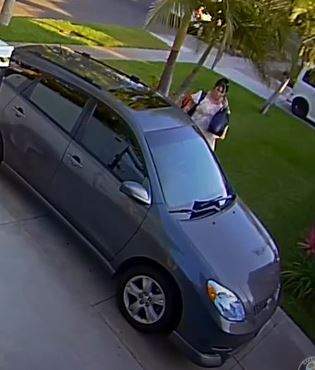 Suspect Description: Female, Hispanic, 30-40 years old, 5'3" tall, 180 lbs., medium brown hair with tattoos on her right arm, right leg and possibly a heart tattoo on the inside left ankle.
Anyone with information on the identity or whereabouts of the wanted suspect is as to contact Detective Romero at (714) 245-8529 or BRomero@santa-ana.org.