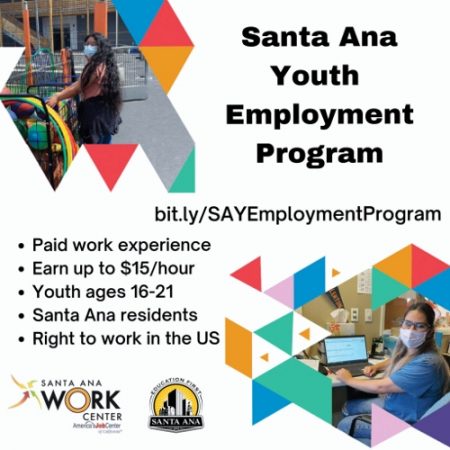 The Santa Ana Youth (SAY) Employment Program is back and is accepting applications. Youths ages 16-21 can apply to receive paid work experience up to $15/hour.
Applicants must be Santa Ana residents with the right to work in the US, 16-21 years old, and must complete the application and provide required documents.
Applications will be processed on a first come, first served basis. Visit https://www.santa-ana.org/SAYEmployment for more details about the program, or apply at bit.ly/SAYEmploymentProgram.