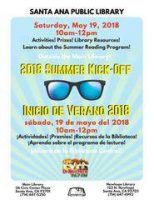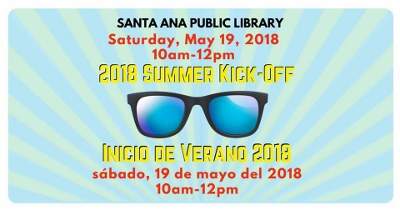 City of Santa Ana
Community: Santa Ana Public Library 2018: Summer Program Kick-Off/ Inicio de Programas del Verano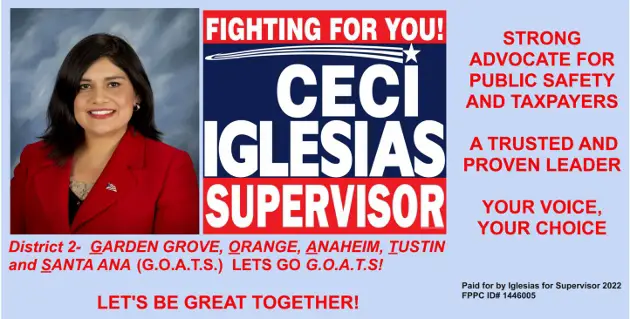 SANTA ANA, CA — Put on your shades and have some fun in the sun with the Santa Ana Public Library! The library will hold a Summer Programs Kick-Off on Saturday, May 19, 2018 in preparation for their line-up of summer programming. Learn about this year's Summer Reading Program for children and adults, "Reading Takes You Everywhere", participate in activities, win prizes, and get library resources. The event will take place outside the Main Library from 10:00 a.m. to 12:00 p.m.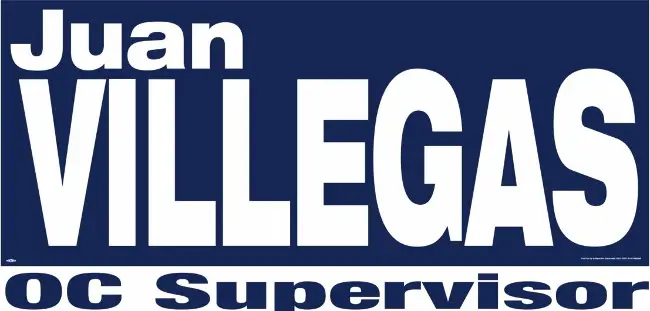 As part of the celebration, local radio station La Ranchera 96.7FM will play music and help get the community ready for a great summer of library programming.
THE SANTA ANA PUBLIC LIBRARY IS LOCATED AT 26 CIVIC CENTER PLAZA, SANTA ANA, CA 92701 (corner of Civic Center and Ross Street). Two hours of free parking is available for the parking structure next to the library for Summer Kick-Off attendees.
For more information, call (714) 647-5267 or keep up with the Santa Ana Parks, Recreation and Public Library on social media @SantaAnaPRCSA
Contact:
Patty Lopez, Principal Librarian
Parks, Recreation, and Community Services Agency
(714) 647-5325 plopez@santa-ana.org
********************************************************************************
SANTA ANA, CA – ¡Póngase sus gafas de sol y prepárese a pasar un buen rato celebrando el comienzo del verano con la Biblioteca Pública de Santa Ana! En preparación de su variada programación de verano, la Biblioteca tendrá un Kick-Off el sábado, 19 de mayo de 2018. Conozca los programas de lectura de verano de este año para niños y adultos bajo el tema: "La Lectura te Lleva a Todas Partes", participe en actividades divertidas, gane premios y obtenga información sobre los recursos de la biblioteca. El evento se llevará a cabo afuera en la entrada de la biblioteca principal de 10:00am hasta el mediodía.
Como parte de la celebración, la estación local de radio La Ranchera 96.7FM proveerá música y ayudara a nuestra comunidad a prepararse para los programas de verano en la Biblioteca.
LA BIBLIOTECA PÚBLICA DE SANTA ANA PUBLIC ESTA LOCALIZADA EN EL 26 CIVIC CENTER PLAZA, SANTA ANA, CA 92701 (esquina de Civic Center y Ross Street). Aquellos que se estacionen en el edificio de parqueo al lado de la biblioteca, podrán obtener 2 horas de estacionamiento gratis.
Para más información, llame al (714) 647-5267 o infórmese por los medios sociales de Santa Ana Parks, Recreation and Public Library @SantaAnaPRCSA
Contacto:
Patty Lopez, Principal Librarian
Parks, Recreation, and Community Services Agency
(714) 647-5325 plopez@santa-ana.org