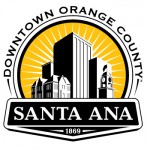 The Santa Ana City Council, at their meeting last night, considered a proposal by Mayor Miguel Pulido to vie a 5% pay increase to experienced SAPD police officers who have been with the SAPD for more than 15 years. (Agenda item 85A).
Morale has been a real problem at the SAPD, due to their low staffing numbers and a lack of leadership from their inexperienced Police Chief, Carlos Rojas, as crime has spiraled out of control in our city. I would imagine that Pulido's proposal is meant to keep our veteran police officers as many of them have been leaving the city for other police agencies – something that NEVER happened under former SAPD Police Chief Paul Walters.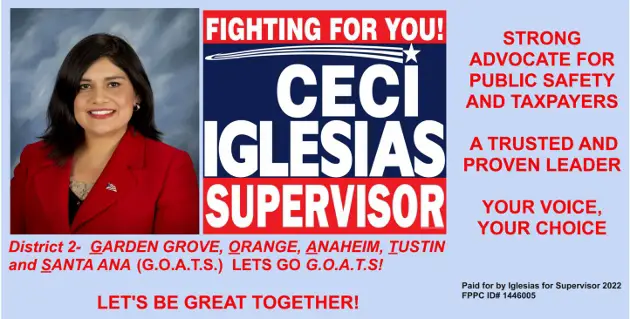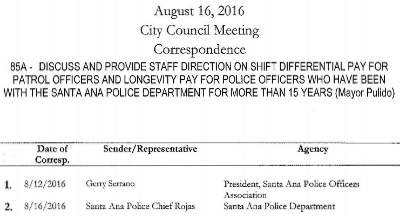 During the Council's discussion about the pay raise proposal, Council Member Sal Tinajero mentioned that he was contacted by several local business owners saying they recently received an email from the President of the Santa Ana Police Officers Association (SAPOA) stating "crime is at an unprecedented raise in our city" and it's all due to the lack of leadership with our City Council, Mayor, City Manager and Chief of Police. Apparently the SAPOA email included crime rates in Santa Ana that have skyrocketed including an increase in shootings in our city.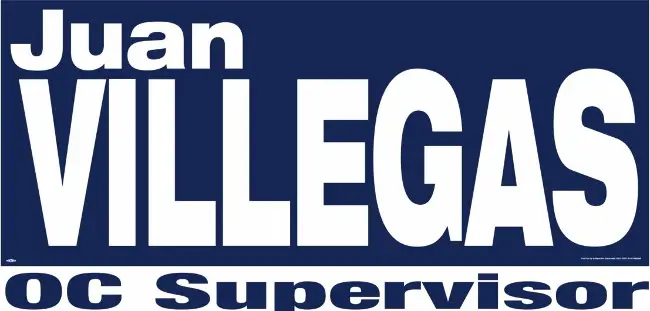 Then Tinajero rattled off several Santa Ana crime statistics he claims came from the FBI which compared the number of shootings so far this year to previous years number of shootings at the same time period. We weren't aware the FBI releases crime statistics during the middle of the year.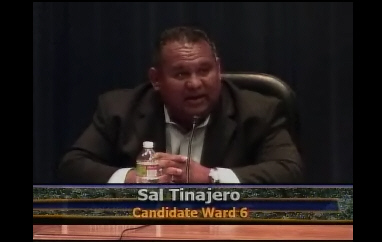 Per Tinajero, there have ONLY been 26.5 shootings so far this year. We are not certain how there could be a half a shooting? Shouldn't it be an exact number of shootings like 26 or 27 shootings so far this year?
Anyone checking the crime incidents www.CrimeMapping.com would easily find that there are hundreds of crime incidents logged in our city and there have been multiple shootings in Santa Ana that happen on a weekly basis.
This is the number incidents in Santa Ana reported on CrimeMapping in just the last 3 days: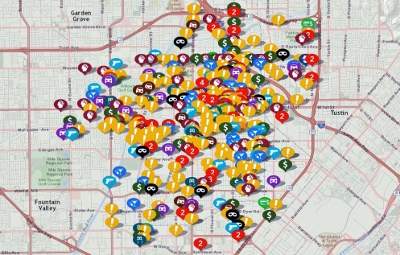 It would be great if Tinajero would state where he got his information on the number of shootings in Santa Ana so far this year, and explain how there has been a half a shooting.
Remember that our City Council members have placed a measure on the November ballot, Measure PP, that will give them a 700% raise – and they are quibbling about giving our veteran police officers a 5% raise?