Spring is here and we have a number of workshops, lectures and events that celebrate the season!
To register: email us, call us @ 714.836.8727 or buy an RSVP on-line.
Classes for foodies

April is filled with a number of workshops designed for sustainability, health and wellness involving food – please see our store for more info.
Fermentation 2-Tonics, Vinegar and Yogurt (4/18, 1:30-3:30PM): Snacks, samples and cultures included.
Ayurvedic & Organic Cooking (4/24, 12-2PM): Using spices as medicine.
Foraging & Preparing Wild Foods (4/24, 3-6PM): Learning to eat from the wild-recently seen on KCRW's Good Food!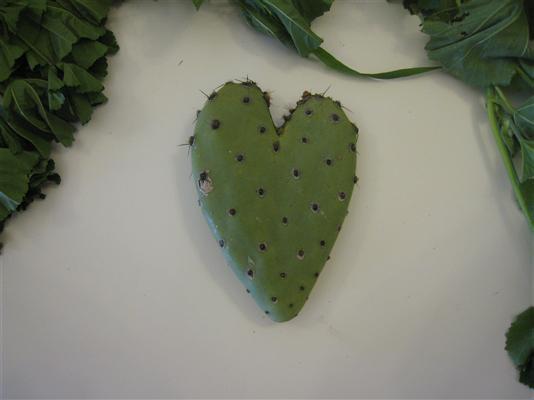 New this week!
This week marks the debut of a few new classes! See our on-line shop for more details.
ETSY 101-Open Up Your Own Shop! (4/15, 7-9PM): Learn to sell handmade and vintage items from a pro!
Intro to Welding (4/17, 1:30-3:30): Learn basic welding techniques while making garden art from scrap metal.
Special events and guests in April
GreenDrinks (4/15, 6:30-8:30PM): Our store is hosting the monthly mixer for this popular networking event! Organic appetizers & beverages-FREE
Wadada Art Show (4/17, 6-11PM): View the new Summer collection from this popular OC sustainable clothing line. Live music, art and more!
A Garden Party (4/23, 7:30-9:30PM): Meet popular garden activist Eugene Cooke and learn about community building through the garden!
Urban Gardening 101 (4/25, 11-1PM): Join Adriana from Anarchy In The Garden for a hands-on food cultivating seminar with a punk edge!
Fiber arts and monthly events
*Embroidery Project-Tea Towel (4/17, 2-4:30)
*Wet Felting-Beads Brooch and Soap (4/18, 2-4:30)
*Soy Candles (4/18, 4:30-6:30)
*Wild Womyns Writing (every 1st & 3rd Wed, 6:30-9PM): Techniques, peer evaluation and brainstorming!
*Bicycle Tree-Fix your Own Bike (every last Sat from 11-4PM) Fix your bike and eat BBQ all Spring and Summer!
*Wild Weeds Walk (every 3rd Sat from 10-noon): Learn about wild edible urban weeds on this 2-hour walk.
Coming soon…
Stay tuned for our seasonal newsletter with interviews, recipes, tips and guest articles.
Also in May: beer-making, natural sodas, grant writing and more!
2204 N. Main St. Santa Ana, CA 92706
(714) 836-8727 http://www.roadlesstraveledstore.com