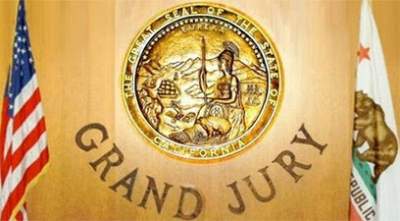 The Orange County Superior Court is looking for qualified volunteers to serve on the 2018-2019 Grand Jury. The 19-member Grand Jury will take the official oath of office on June 29, 2018 for a one-year term.
The Grand Jury's responsibilities include:
Ensuring that the performance of county, city, and other local agencies is proper and ethical
Providing recommendations to government agencies for improvement
Responding to citizen complaints about local government agencies
Ensuring that our local tax dollars are wisely spent
Evaluating conditions at our county's jails
Issuing indictments for serious crimes.
Grand jurors receive training and attend tours and briefings to increase their knowledge of the workings of county agencies to help them assess areas in need of improvement.
To qualify to serve on the Grand Jury, you must be a resident of Orange County for at least a year, a United States citizen, at least 18 years old, in possession of sound judgment, and have sufficient knowledge of English. Interested citizens must apply by January 26, 2018.
The application form and additional information are available on the Grand Jury website, by calling the Grand Jury Hotline 657-622-6747, or in person at the Jury Commissioner's Office, 700 Civic Center Drive West, Santa Ana, 92701.