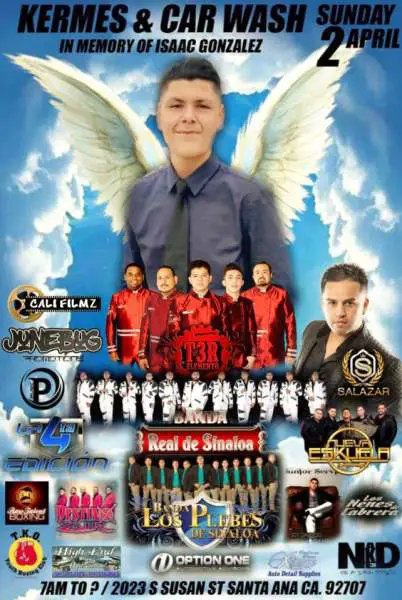 The family and friends of Isaac Gonzalez, a 15-year old TKO boxer who was shot and murdered by gangbangers in Santa Ana on March 25, is hosting a Kermes and Car Wash to help pay for his funeral expenses on April 2, 2017, starting at 7 a.m., at 2023 S. Susan St., in Santa Ana.
A Kermes is a what a Catholic religious bazaar is called in Spanish. It's usually a fundraiser, often held at a church, where rides, games, music, dancing and food are available. In Santa Ana Kermes are often used to help local families to pay for funeral expenses and also to help to pay medical bills when someone becomes very ill.
The Gonzalez family also has set up a GoFundMe site where you may donate online, here. So far that site has raised just over $10K.
Friends said he was a good kid who loved school and encouraged his peers to join boxing. Gonzalez trained with TKO Boxing, a nonprofit gang prevention program, according to ABC News.
His coach said he was very disciplined, dropping 88 pounds in just a couple years and on track to get his amateur boxing license to compete. Gonzalez was also getting ready to get his amateur boxing license, according to Fox News.