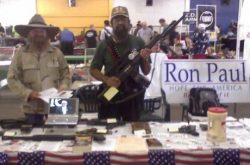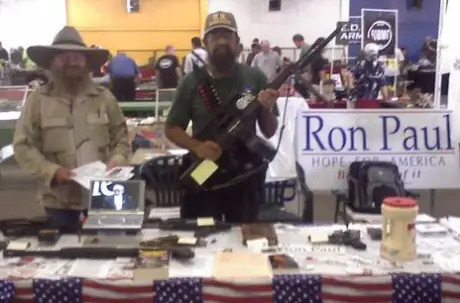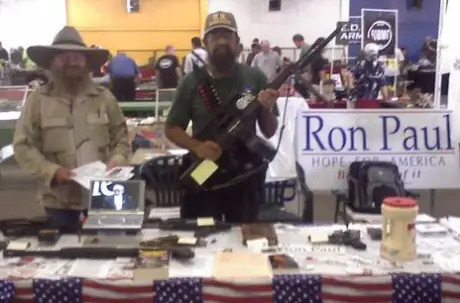 Are you looking for something to do today?  If your idea of fun is looking at firearms, then you are in luck.  The Crossroads of the West Gun Show continues today, Jan. 30, from 9 a.m.-4 p.m.,  at the OC Fair & Event Center, in the Main Mall and Buildings 10, 12, 14, 16 and Parade of Products.
Prices: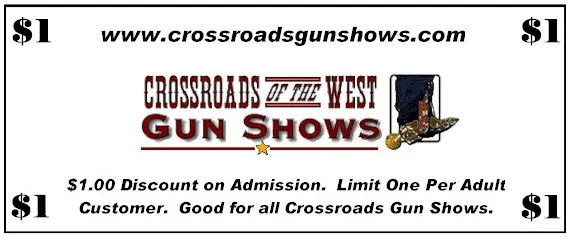 Admission: $14. Children 11 and younger are free.  Click here to buy tickets online.  Click here to download a $1 off coupon, or print the graphic above.
Parking: General $5, Preferred $8.
For more than 30 years the Crossroads of the West Gun Shows has been the largest and highest quality gun show on the West Coast. Each show offers hundreds of vendors to meet the needs of all gun enthusiasts.
For more information click here or call (801) 544-9125.