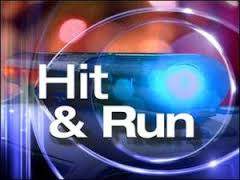 California Highway Patrol officers are searching for the driver of a white sedan who they say fled from a traffic collision that killed two people on the 405 Freeway in Santa Ana on Friday, Jan. 5, according to the O.C. Register.
The accident happened in the evening on Friday, at about 8:30 p.m., on the 405, heading north, just north of Harbor Blvd. A sliver Audi was speeding when it made a lane change and crashed into a Dodge Challenger before crashing into the freeway's center divider, according to the CHP.
The Audi ended up in the carpool lane where it was hit by a Mercury sedan, which caused the driver of the Audi, a 42-year-old man, to eject onto the freeway. That usually does not happen unless you are not wearing a seat belt.
The unfortunate ejected driver was then hit by a white sedan which fled from the scene. The man died as did the 46-year-old woman in the Audi.
The OC Coroner has not yet released the names of the victims.
Authorities believe that the white sedan that fled from the scene would have some damage to the front of the vehicle. If you have any info about this please call CHP Officer D. Backton at (714) 567-6000.