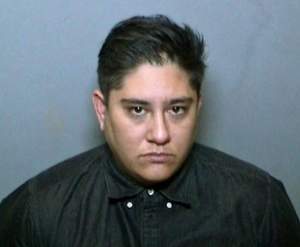 The Costa Mesa Police Department (CMPD) is seeking to identify any potential victims of a woman arrested for impersonating a police officer. The arrestee's photo and vehicle are included.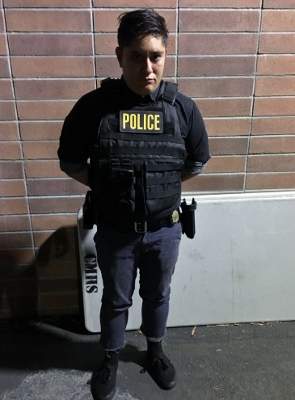 On the evening of Nov. 1, 2019, the CMPD Gang Unit conducted a traffic stop on a white, 4-door, 2016 Chevrolet Impala equipped with a law enforcement light bar, and California exempt license plates in the area of Harbor Boulevard and Merrimac Way in the City of Costa Mesa.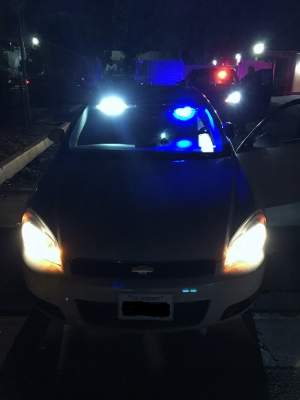 The sole occupant and driver, Michelle Brianna Hughes, 30, Huntington Beach, was wearing a tactical vest with a "POLICE" patch on the front of the vest. Hughes was also wearing a law enforcement duty belt which had handcuffs, a fake law enforcement badge, a Taser, and a loaded unregistered handgun with a high-capacity magazine on her belt.
Hughes identified herself to the arresting officers as a deputy for the Orange County Sheriff's Department. Hughes is not a law enforcement officer and was in possession of other police uniforms from other law enforcement agencies as well as other government exempt license plates. She was arrested for carrying an unregistered loaded firearm, being in possession of a high capacity magazine, and impersonating a police officer. She then bailed out.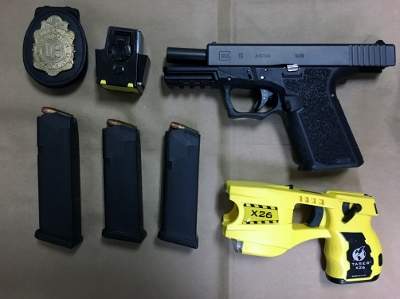 CMPD is seeking the public's help in identifying victims who have possibly had contact with Hughes while falsely impersonating a police officer. Anyone with information pertaining to this suspect as it relates to impersonating a law enforcement officer, is asked to contact CMPD Detective J. Smith at jsmith@costamesaca.gov or 714-754-5097.