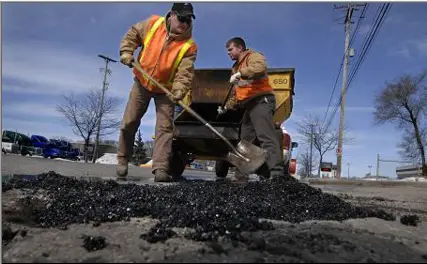 Smooth Driving for Santa Ana's Road Repair Program
Santa Ana, CA – While most budget-strapped cities are cutting back on badly needed road repairs, the City of Santa Ana is putting the pedal to the metal.
The City, which is halfway through a multi-year, $72-million residential road rehabilitation program, is under budget and ahead of schedule on a model project that is much kinder to the environment than traditional road repair programs.
"We are pleased to report that our citywide street repair program will be completed in three years instead of five, will cost 30 percent less than first envisioned, use state-of-the-art green technologies, and will be less disruptive to our residents," said Santa Ana Mayor Miguel Pulido.
The Mayor and City officials will recognize and demonstrate this innovative road repair program at a press conference to be held April 19, 2010, 12:30 p.m.
The award-winning project involves the first large scale application of Cold In-Place Recycling, a road repair process that recycles the existing road, cuts greenhouse gases in half and uses 80 percent less energy, according to studies by the University of California, Berkeley.
In addition to showcasing the success of the program, City Officials want to speak out to protect the funds being used. The City's street rehab program is threatened by actions in Sacramento. Gas tax revenues that are dedicated to cities are being redirected to balance the State's $20 billion budget shortfall. The siphoning gas tax funds would impair Santa Ana's ability to make debt payments on the $60 million bond that was used to fund the road repair program.
"We can only hope that common sense prevails in Sacramento and some thought and consideration are given to cities struggling to provide critical infrastructure improvements for our residents in a tough budgetary climate," said Mayor Pro Tem Claudia Alvarez.
Santa Ana is a city of more than 340,000 people and the county seat of Orange County. It is strategically located 10 miles from the California coast and 40 minutes southeast of Los Angeles. Home to several Fortune 500 companies and the famous guitar manufacturer Rickenbacker International Corp., the city has the only Empowerment Zone (EZ) in Orange County. Over the past decade, the EZ program has provided federal dollars, tax credits and incentives to generate economic opportunities for underserved neighborhoods and communities and help 2,300 residents find jobs and receive job training.
Contact Information
Contact Name: Raul Godinez
Contact Phone: 714-647-5654