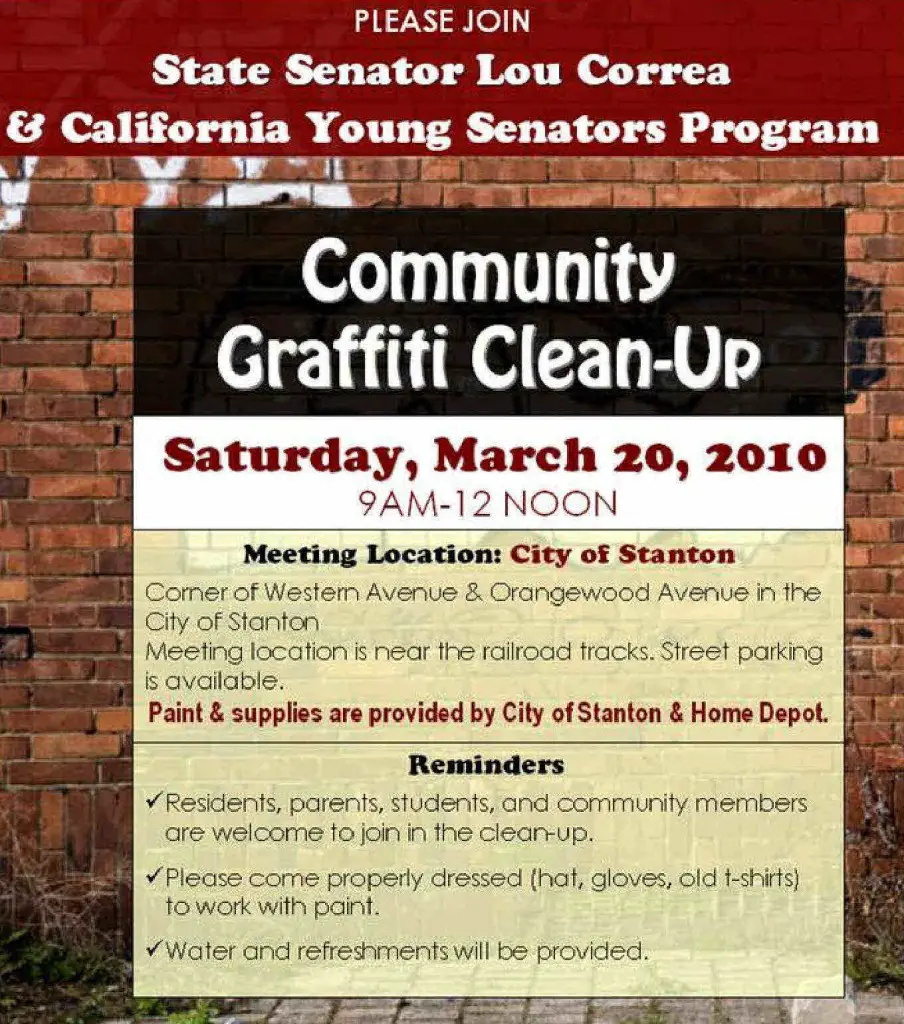 State Senator Lou Correa and his "Young Senators" will be cleaning up graffiti in the City of Stanton, on Saturday, March 20, from 9 am to 12 noon. 
They will be meeting at the corner of Western Ave. and Orangewood Ave., in Stanton, near the railroad tracks.  Street parking will be available.
If you would like to volunteer please RSVP by Thursday by calling 714-558-4400 or click here to send an email.