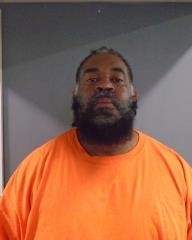 Wanted Suspect Anthony Lewis was arrested by Mexican Authorities on 11/18/2020 in Rosarito, MX. He was extradited to the U.S. for his outstanding arrest warrant and booked into the Santa Ana Jail.
Wanted Suspect: Anthony Trenell Lewis (47)
Description: Male, Black, 6'2", 290 lbs., black hair and brown eyes
On June 20, 2020, a home invasion occurred in the City of Santa Ana. A joint investigation by Santa Ana PD and the ATF led to the identification of Anthony Trenell Lewis as an involved suspect. A federal arrest warrant was issued for Lewis. Lewis is aware he is a wanted fugitive.
Any information on the whereabouts of Anthony Trenell Lewis, please contact Santa Ana PD Detective Prewett at (714) 245-8323 or ATF Special Agent Stearman at (714) 347-9104.