Congresswoman Loretta Sanchez, Representing California's 46th Congressional District
STATEMENT, FOR IMMEDIATE RELEASE: December 9, 2015
MEDIA CONTACT: Emily Morris, 202-225-2965, Emily.Morris@mail.house.gov
REP. LORETTA SANCHEZ HONORS CORPORAL TIBOR RUBIN'S LIFE AND SERVICE
WASHINGTON, D.C. – Congresswoman Loretta Sanchez (CA-46), senior member of the House Armed Services Committee, released the following statement about Corporal Tibor Rubin who passed away on December 5th.
"Garden Grove has lost a remarkably brave and distinguished veteran and Holocaust survivor, Corporal Tibor Rubin.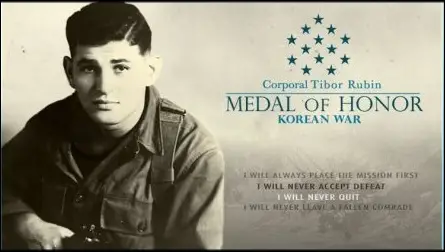 "Corporal Rubin earned the Medal of Honor for his heroism in the Korean War, but was unjustly denied that recognition until 55 years after his service. News of Corporal Rubin's passing and his incredible life story has sparked beautiful tributes in local, state and national papers, even The New York Times.
"It was my honor to meet Corporal Rubin and celebrate his extraordinary service at a Korean War veterans recognition ceremony in November 2014. I'm proud to have been his representative in Congress. His astonishing life, bravery, and selflessness serve as an inspiration to us all.
"I extend my deepest condolences to Corporal Rubin's family, friends and loved ones."
###
Congresswoman Loretta Sanchez is proud to represent California's 46th Congressional District, which includes the cities of Anaheim, Santa Ana, and parts of the cities of Garden Grove and Orange in Orange County. She serves as Ranking Member of the House Armed Services Subcommittee on Tactical Air and Land Forces and as the second ranked Democrat on the Committee on Homeland Security.