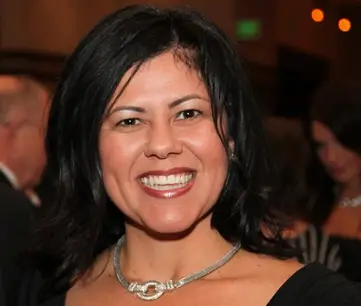 So it begins.  I am told, on good authority, that a Santa Ana businesswoman and resident named Cherie Kerr allegedly went to City Hall today to begin the process of recalling Santa Ana Council Member Michele Martinez.  This is, no doubt, fallout from Martinez' attack on Mayor Miguel Pulido and City Manager Paul Walters.  Martinez, and the Council Majority, have recently declared war on Walters, even though he has done a fine job as our City Manager and previously as our Chief of Police.
I have been saying for awhile that eventually the Council's ridiculous behavior would end up in a recall and here we are.  Remember that Pulido and his supporters previously recalled former SAUSD Trustee Nativo Lopez, who at the time was allied with current Santa Ana Mayor Pro Tem Sal Tinajero – who previously served on the SAUSD School Board.
Martinez has made bad headlines before.  She told OC Metro Magazine that "My mom was a drug addict and my uncles were drug dealers."  And she admited that she was making $2,000 a week selling drugs, when she was 17 years old.
Worse yet Martinez has bragged that when selling drugs she was working for the "Godfather" of the Mexican Mafia in Orange County, Peter "Sana" Ojeda.  Ojeda, who is currently serving a life sentence after being convicted on R.I.C.O. charges, also has close ties to Martinez mentor and failed Mayoral candidate Alfredo Amezcua.  Those ties were noted in a 2011 article that stated, "Santa Ana defense  attorney Alfredo Amezcua was Ojeda's favorite, and he was also the legal  and political advisor to Eme and Calli Cartel associate Art Romo.  Alfredo Amezcua was also an advisor to the Orange County Gang Council.  This friend and advisor to the Ojeda faction made a run to be elected as  Santa Ana's mayor in 2010."
Last year Martinez was overhead talking loudly about money that a gambling tribe was going to spend on her Assembly campaign, which failed, in the form of independent expenditures, according to the Voice of OC.
And Martinez was embarrassed when her half brother was arrested during her failed mayoral campaign in 2008.
Will the recall sweep up other Council Members?  Maybe.  But Martinez, Tinajero and Council Member David Benavides are all up for re-election in 2014.  But should we let them continue to screw up our city in the meantime?
This is the same sad bunch that Tinajero dubbed the "Santa Ana Spring."  Well that turned out to be a fraud.  These lame politicians are not about change.  They are about power.  They have no good ideas.  They just want to take over and get their way, as previous crooked Councils have done repeatedly in East Los Angeles, where Benavides was born and raised.
With the R word now raised will the Council bullies back off and let Walters do his job?  We shall see about that…